Smiley for Benetton Undercolors: una partnership di sorrisi e colori per l'estate 2012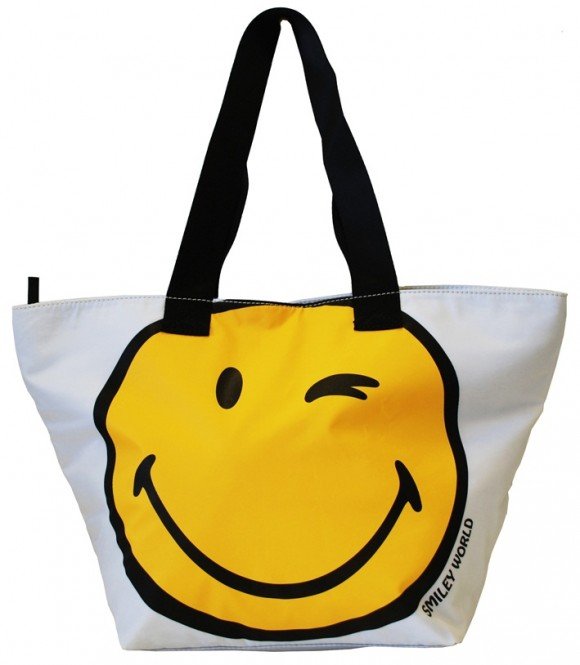 In occasione dei 40 anni di Smiley, nasce una partnership tra il  colosso inglese, la Smiley Company, e lo storico marchio  italiano di maglieria, Benetton: i due brand saranno, infatti,  insieme per l'estate 2012.
Swimwear, loungwear, sleepwear, asciugamani, underwear, borse, flip flop tante proposte uomo donna, tutte caratterizzate da grandi smiley e con un invito scritto a lettere cubitali: 'feel the rhythm'.
Quale miglior modo di trascorrere l'estate, con gli inconfondibili ed accattivanti Smiley ed i colori audaci di Benetton?
Prezzi a partire da 10,00 euro.  Per informazioni: www.smileycompany.com
Per chi (ma chi?) non conoscesse Smiley, qualche informazione sul brand: simbolo di peace and love, negli anni '80 ha conquistato i fan della house music e dei rave party, ha incarnato il grunge rock negli anni '90 ed è rinato tra punti e virgole sulle tastiere dell'era digitale. Camaleontico e senza limiti di espressione ha ispirato artisti, registi, designer, stilisti, da Banksy a Castelbajiac, da Keith Haring a Andy Warhol, da Religion a Ora Ito e, attraverso le emoticons, è entrato come un viral nel linguaggio di tutti. Oggi, a quarant'anni dalla sua nascita Smiley è diventato più di un'icona, più di un logo. Con The Smiley Company, Franklin Loufrani e suo figlio Nicolas hanno dato vita al movimento del sorriso. Un'infinità di proposte, dalla moda ai gadget, dal home deco alla cartoleria, con un solo obiettivo rendere il mondo un happy place. Mettere in contatto le persone con un messaggio universale di positività.
Foto by Benetton/Smiley
Claudia Di Meglio