Notino: back to office con stile
Ehi, amici! Sappiamo benissimo che il ritorno in ufficio può essere un'esperienza stressante. Con l'aria condizionata a palla o il riscaldamento a tutto gas, le ore infinite davanti al computer e le scadenze che ci tormentano, la nostra pelle rischia di pagare pegno con un aspetto spento e stanco.
Ma niente paura! Notino, il gigante europeo degli e-shop di bellezza, è qui per darvi una mano a mantenere la vostra pelle al top mentre affrontate la giungla dell'ufficio.
Una mano per la tua Pelle Stanca
Perché non iniziare il tuo giorno in ufficio con un tocco di freschezza? Con l'aria secca dei condizionatori o dei termosifoni, la tua pelle potrebbe risentirne, mostrando segni di secchezza e addirittura rughe d'espressione. Ma abbiamo la soluzione! Che ne dici di una spruzzata di idratazione direttamente sulla scrivania?
Ecco alcuni dei nostri preferiti:
Dr. Jart+ Ceramidin™ Cream Mist: Questo spray idratante ha una formula magica a doppio strato, con uno strato acquoso e uno strato di olio idratante che fa miracoli per la tua pelle. Le 5 ceramidi contenute in questo prodotto leniscono e idratano la pelle istantaneamente.

Dr. Barbara Sturm Hydrating Face Mist: Questo marchio è un must tra le star, e il loro Hydrating Face Mist è la prova vivente del perché. È delicato sulla pelle e adatto anche per le pelli sensibili. Rinfresca e tonifica il tuo viso in un istante.

Celimax The Real Noni Spray: Questo spray dona elasticità e ripristina la densità della pelle grazie all'estratto di Noni. È proprio come una piccola vacanza per la tua pelle.
Omorovicza Hydro-Mineral Queen of Hungary Mist: Questo spray utilizza le proprietà delle acque termali ungheresi, ricche di minerali, per dare nuova vita alla tua pelle. È il segreto di bellezza ungherese che non sapevi di avere bisogno!
E per proteggerti dalla luce blu dannosa dello schermo del computer, non dimenticare gli stick SPF come TOCOBO Cotton Soft o Beauty Of Joseon Matte Sun Stick Mugwort + Camelia. Si assorbono in un battibaleno e ti proteggono dai danni dei raggi UVA e UVB. Perché non essere stylish mentre ti prendi cura della tua pelle?
Sguardo al Contorno Occhi
Passare ore davanti al PC può essere duro per i tuoi occhi. Ma non ti preoccupare, abbiamo delle soluzioni per il tuo contorno occhi! I formati stick e roll-on sono super pratici da usare in qualsiasi momento:
Essence Hydro Hero: Questo stick è arricchito con principi attivi come il pantenolo, il niacinamide e l'aloe vera, per mantenere la zona occhi fresca e riposata.

Payot Herbier Reviving Eye Roll-On: Questo siero per occhi si prende cura intensamente della tua pelle, riducendo gonfiori e occhiaie.
Talika Eye Calm: Questo roll-on ha un effetto lenitivo che rende il tuo contorno occhi liscio e uniforme.
Eveline Cosmetics Organic Aloe+Collagen: Con il suo effetto raffreddante, questo prodotto riduce istantaneamente i segni di stanchezza.
Mani Felici, Ufficio Felice
Non dimenticare le tue mani! Devono essere sempre idratate ed elastiche, altrimenti le cuticole potrebbero darle filo da torcere. Notino offre una vasta gamma di creme per le mani, quindi c'è qualcosa per tutti i gusti.
Ecco alcune delle nostre scelte:
Shiseido Advanced Essential Energy: Questa crema rivitalizzante mantiene la naturale idratazione delle tue mani, lasciandole morbide e lisce.

Sachajuan Hand Lotion Fresh Lavender: Questa lozione idrata e si assorbe rapidamente, senza lasciare una sensazione oleosa.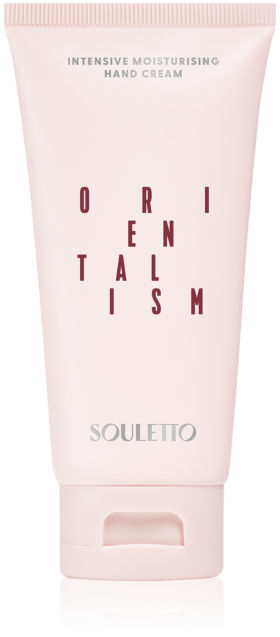 Souletto Orientalism Hand Cream: Trasforma la tua routine quotidiana in una spa con questa crema profumata e idratante.
Collistar Crema Mani Repairing Hand and Nail Cream: Previene l'invecchiamento della pelle delle mani e delle unghie.
Last but Not Least: Il Trucco da Ufficio
Per completare il tuo look da ufficio, non dimenticare il correttore e la cipria compatta. Il Maybelline Instant Anti Age Eraser è fantastico per coprire le occhiaie e dare luminosità al tuo sguardo. Mentre la MAC Cosmetics Mineralize Skinfinish Natural ti darà un aspetto impeccabile e naturale.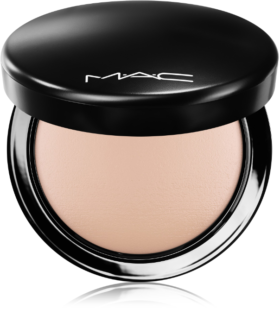 E per le pelli grasse, c'è la Clinique Stay-Matte Sheer Pressed Powder che ti terrà fresca e radiante tutto il giorno.
Quindi, cari amici, quando affrontate la giungla del lavoro, ricordate che Notino è qui per rendere il vostro giorno un po' più bello.
Siate sempre la versione migliore di voi stessi, anche tra le quattro mura dell'ufficio!