Artdeco, la nuova collezione make up 2020 "Love The Iconic Red"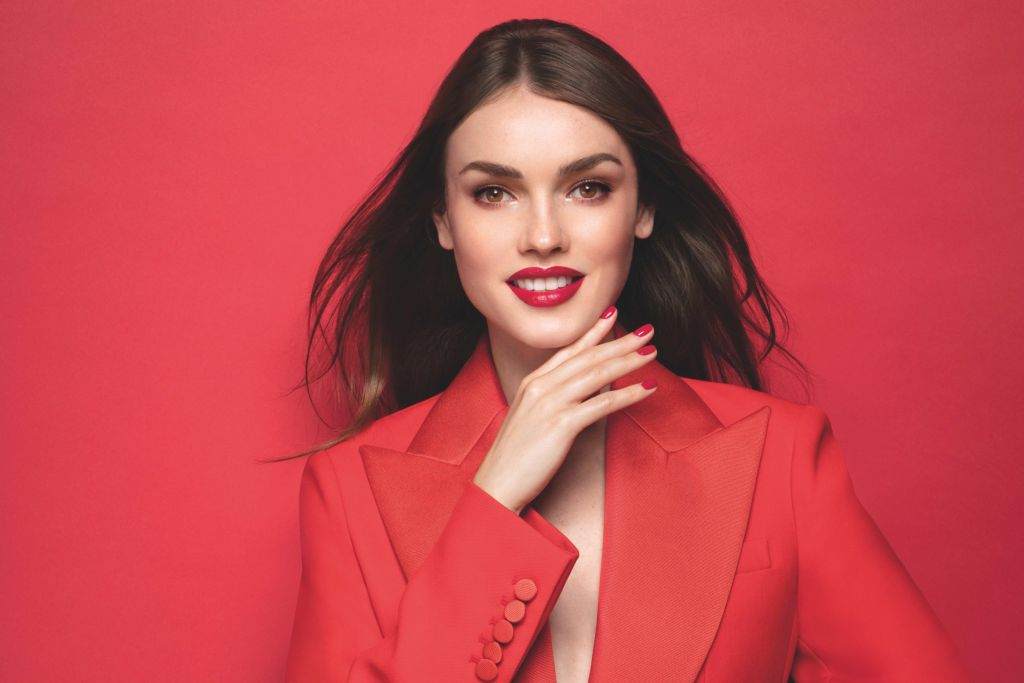 Si chiama Love The Iconic Red la nuova collezione di make up Artdeco per la Primavera/Estate 2020 e come suggerisce il nome, celebra uno dei colori più amati dalle donne: il rosso! La nuova collezione è stata realizzata in collaborazione con lo stilista tedesco Steffen Schraut e si caratterizza per un design minimal e sofisticato, ispirata a un'idea di femminilità forte, seducente e libera. Ma vediamo nel dettaglio la nuova collezione make up di Artdeco!
Artdeco, la collezione Love The Iconic Red
La nuova collezione di trucchi firmata Artdeco celebra tutta la potenza espressiva di una delle tinte più amate e più scelte dagli stilisti un anno dopo l'anno per dare vivacità alle loro creazioni più fashion. Ma nella linea Love The Ironic Red non mancano accenti più vivaci, dalle sfumature di rosa e arancione alle tonalità nude di cui nessuna donna può veramente fare a meno nel make up quotidiano. Vediamo nel dettaglio tutti i prodotti della linea.
Beauty Box Quattro Limited Edition
Incantevole la Beauty Box per ombretti con design in edizione limitata e base magnetica per contenere le cialde di ombretti sostituibili. Il prezzo è euro 12,95.
Scoprite anche la collezione Artdeco "Discover the make up specials".
Eyeshadows
Da non perdere gli ombretti in polvere altamente pigmentati che si caratterizzano per un'elevata brillantezza. I colori della nuova collezione sono:
No. 31 "pearly rosy fabrics", un rosa luminoso;

No. 47A "pearly inspiring dust", un grigio lievemente glitterato;

No. 183 "pearly ginger water", un delicato marrone chiaro con sottotoni verdi;

No. 188 "pearly catwalk show", un classico marrone scuro.
Il prezzo è di euro 4,95 per un mono ombretto in cialda.
Artdeco, il mascara All In One Mascara
Arriva il nuovo mascara All in One nel colore 01P2 "black", anche questo in edizione limitata! Parliamo infatti di un mascara multiuso con una combinazione di due pennelli che garantiscono il massimo volume ed effetto allungante e incurvante. Un must have di cui non potremo più fare a meno! Il costo è di euro 17,95.
Soft Eye Liner
Soft Eye Liner waterproof nel nuovo colore No. 88 "deep berry" è una matita per il contorno occhi impermeabile, dal colore intenso e opaco e a lunga tenuta. La consistenza è cremosa ed è adatta anche per l'interno occhi. Il prezzo è di euro 9,95.
Perfect Color Lipstick
In cerca di un rossetto opaco ricco e intenso? Arriva il Perfect Color Lipstick, arricchito con acido ialuronico per rendere le labbra più piene e idratate, con un finish cremoso e perlato. I nuovi colori sono:
No. 804 "kisses from Steffen", un rosso luminoso;

No. 868, un arancione energetico;

No. 887 "love item" per le amanti delle 

tonalità più rosate;

No. 896 "the feminine style".
Il costo è euro 11,95.
Date uno sguardo anche a Artdeco "Be Part of Glamtopia".
Artdeco: Color Booster Lip Balm
Labbra secche e screpolate? Ecco il Color Booster Lip Balm che dona colore e idratazione alle labbra con pigmenti auto-coloranti influenzati dal livello di pH delle labbra. Il nuovo colore No. 6 "red" è un rosso luminoso. Costa euro 12,95.
Mineral Lip Styler
Per avere un contorno labbra perfetto c'è la Mineral Lip Styler, con punta retrattile, un prodotto a lunga durata che impedisce al rossetto di sbavare. È arricchito con minerali preziosi e ha punta fine. La confezione include un temperamatita ed è realizzata in due nuovi colori: No. 03 "mineral orange thread" e No. 09 "mineral red". Il prezzo è 11,95.
Blush Couture
Il Blush Couture viene proposto nella tonalità "cheek kisses" ed è un fard tricolore ricaricabile. La nuova nuance si adatta ad ogni carnagione e i tre colori possono essere usati individualmente o mixati insieme per ottenere un risultato ottimale. Il prezzo è euro 27,95.
Lo smalto Art Couture Nail Lacquer
Brillantezza e lunga tenuta, queste le promesse che lo smalto Art Couture Nail Lacquer è in grado di mantenere! Si caratterizza per una formula nutriente con amino-peptidi, vitamine A, C ed E che rinforzano l'unghia. I nuovi colori sono:
No. 661 "Capri at sunset", un delicato arancio;

No. 670 "lady in red", un rosso classico;

No. 710 "piazetta's flowers", un rosa primaverile.
Il costo è 10,95 euro per 10 ml.
Artdeco: i due nuovi pennelli
Da non perdere anche i due nuovi pennelli per ombretti:
Il nuovo All in One Eyeshadow Brush è un pennello multiuso per ombretti con texture in polvere, con testina a cespuglio rotonda e folta con punta a cupola super morbida. Il pelo è crine di cavallo di alta qualità. Il costo è 11,95.
Il nuovo pennello Profi Eye Blender è pensato per le applicazioni e le sfumature più professionali, con testina compatta, rotonda e corta con punta a cupola. Il prezzo è 11,95.
Cosa ne pensate della nuova collezione make up di Artdeco?
#artdecocosmetics #artdecoxsteffenschraut #eyemakeup #eyeshadow #eyeliner #allinonemascara #artdecolook #redlipstick #redlips #iconicred #artdecobeauties