In The Box, le calze e i capi d'abbigliamento della nuova collezione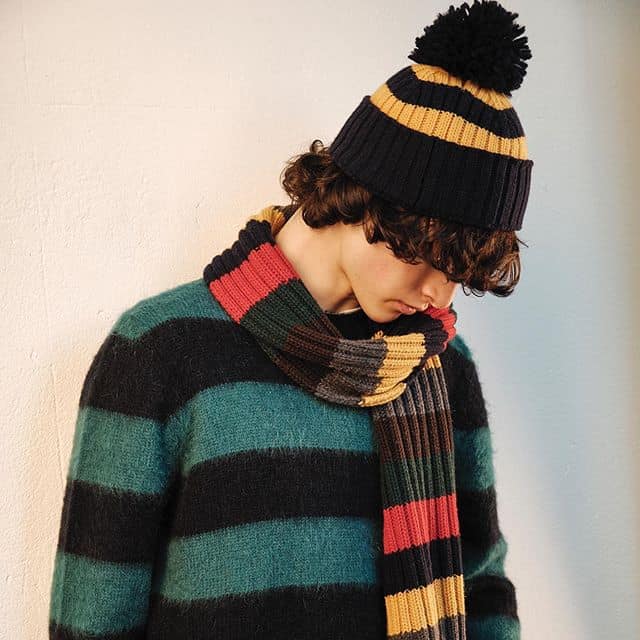 Per chi di voi non conoscesse In The Box, parliamo di un brand di calze e abbigliamento fondato a Milano nel 2011 da Mario Pastorini e Carla Bottoni, entrambi con un background nel settore della moda. Il marchio si caratterizza per una grande creatività, per la voglia di osare e sperimentare sempre nuove combinazioni. La sua linea di calze e capi di abbigliamento abbinati è una delle più originali nel settore! Ma vediamo nel dettaglio la proposta per l'inverno di In The Box.
Le collezioni In The Box
Le calze, spesso considerate un accessorio secondario nel guardaroba maschile e femminile, diventano con In The Box uno strumento per esprimere la propria personalità e il proprio stile. Si caratterizzano infatti per disegni complessi realizzati esclusivamente a jacquard, con la stessa precisione che solitamente viene applicata alla creazione di un maglione o di capo più complesso.
La lavorazione è quindi una tra le più ambiziose della storia della moda, la stessa scelta per i capi più importanti che scandiscono i nostri look. I disegni scelti per decorare questi articoli poi sanno come farsi notare! Nascono infatti dalla passione di Mario per il vintage, ma anche per dettagli decorativi americani e giapponesi. Mentre Carla aggiunge al mix la sua passione per la street culture e la musica rnb old school, per tocchi preppy e dettagli legati alla cultura western e navajo.
Come è facile immaginare, ogni creazione In The Box non può che conquistare al primo sguardo!
Scoprite anche la collezione di calze Rede 2020.
In The Box: abbigliamento e accessori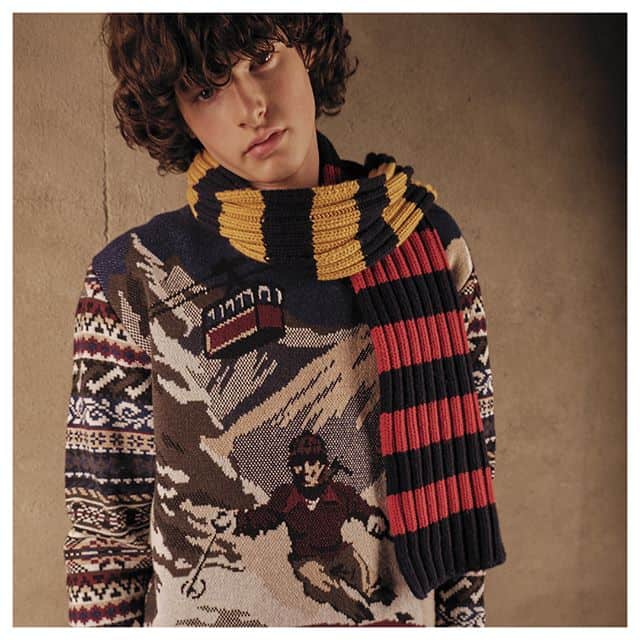 Ma non è finita qui! Dalle eccedenze della produzione di calze, il brand realizza infatti t-shirt, felpe, cardigan e maglioni, oltre a cappelli, sciarpe, boxe per il mare e non solo. Un eccellente esempio di recycling, o meglio di upcycling, che vede il mondo vintage trovare nuova vita e allo stesso tempo ridurre l'impatto ambientale! Un esempio assolutamente da seguire!
Il 2013 è l'anno in cui è stata realizzata la prima t-shirt il cui taschino era fatto con un frammento di maglia recuperato dagli scarti della produzione di calze. Sono seguite poi felpe e capi basic con patch di recupero che hanno dato inizio a una rivoluzione nel settore.
Ma i creatori di In The Box non smettono mai di cercare la loro ispirazione in giro per il mondo, studiando tante culture e trend di diverse epoche. Il risultato sono creazioni uniche nel loro genere, custodite negli iconici box da cui deriva il nome del marchio.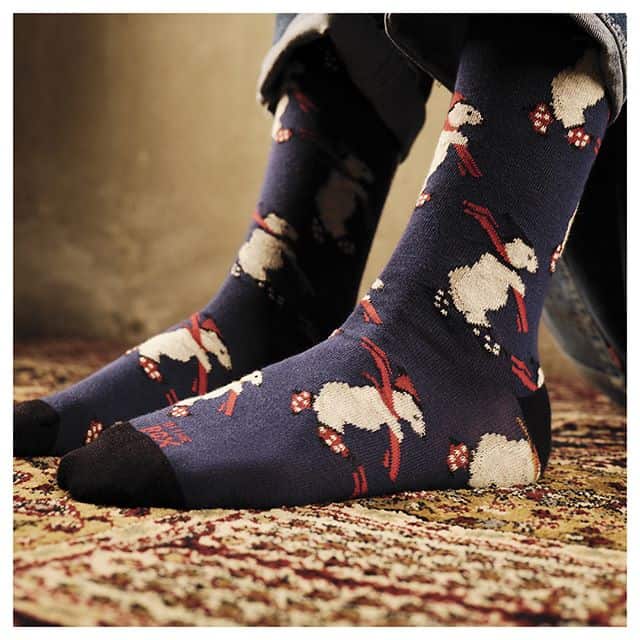 Grafiche con orsi polari, motivi check a quadri, fantasie a bandana e stile navajo, motivi a righe, camouflage, a pois, tartan, stile norvegese o giapponese, le novità della collezione Autunno/Inverno 2019 2020, dalle calze alle felpe, dalle maglie ai cardigan, dai cappelli alle sciarpe sono fatte per non passare inosservate!
Come nascono le collezioni In The Box e dove trovarle
Le collezioni In The Box vengono create da Mario nel centro stile di In the box con la collaborazione di designer internazionali a Milano e in Estremo Oriente. Le linee del marchio sono realizzate esclusivamente in Italia e si caratterizzano per eccellenza qualitativa sia nei filati impiegati che nella lavorazione.
Sono distribuite attraverso una rete di 700 store del territorio nazionale, fra cui anche Annex de La Rinascente, oltre a presenze in Germania, Svizzera, Spagna, Francia, fra cui il concept store Mercì di Parigi, Canada, Corea del Sud e una considerevole presenza in Giappone.
Cosa ne pensate della proposta In The Box? Qual è il capo più interessante secondo voi?
#socks #italianfashion #intheboxsocks #fineitalianquality #intheboxshop