Rede Group, in anteprima le calze e i costumi uomo Red per l'estate 2020
Rede Group ha presentato la collezione uomo Red & Rede per la Primavera Estate 2020 in occasione di Pitti Uomo. A ispirare la nuova proposta maschile è un motto di Oscar Wilde: "Be yourself, everyone else is already taken". Uno stile unico e vivace, il mix perfetto tra tradizione e innovazione. Lo storico calzificio propone calze e costumi da uomo dai dettagli unici. Vediamo nel dettaglio la nuova collezione per la prossima stagione calda.
Red, le calze con scritte bold per l'estate 2020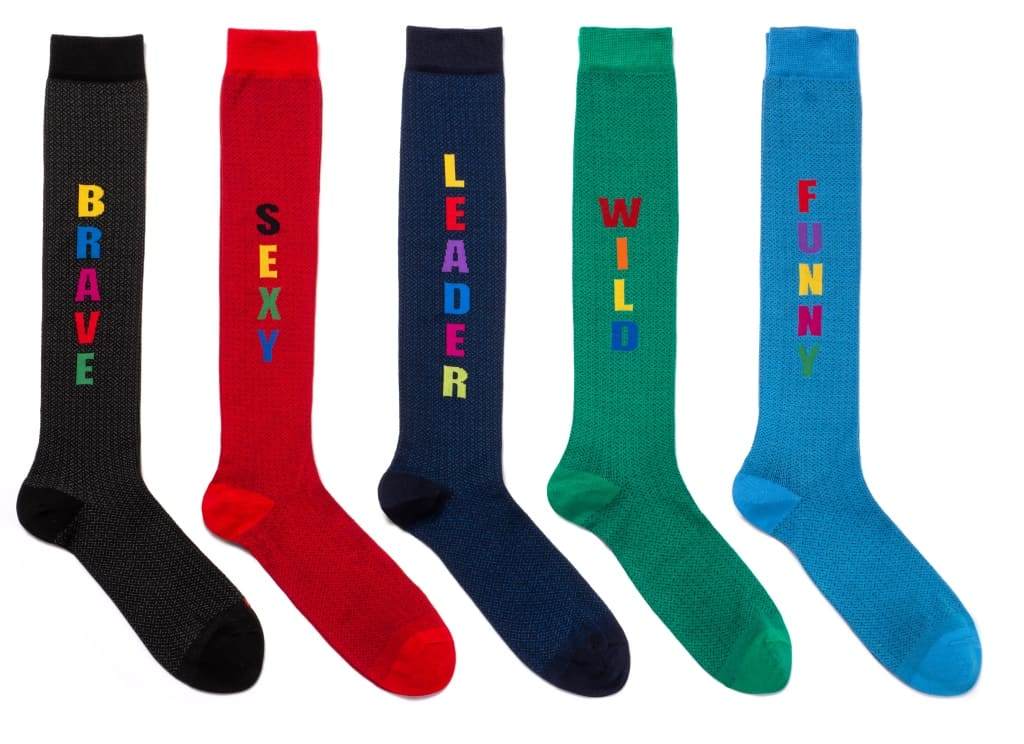 La Rede, Calzificio di Parabiago Re DePaolini, è stata fondata nel 1938 da Mario Re Depaolini. Il successo del marchio si consolida a partire dagli anni '50, arrivando a entrare nei mercati esteri negli anni '60. Negli anni 2010 l'azienda lombarda ha lanciato il brand di Red, pronto a proporre articoli di alta qualità dal tocco fashion deciso.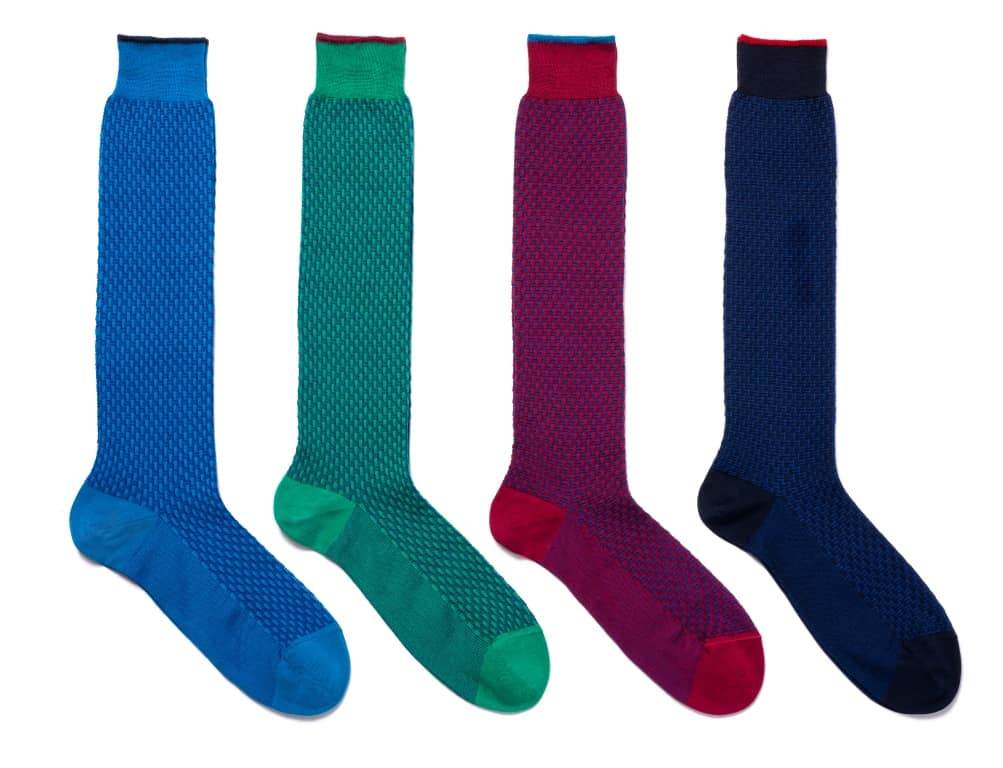 Red presenta una ricca selezione di articoli di carattere dedicati all'uomo moderno. Colori pop, tocchi tradizionali e dettagli innovativi scandiscono tutte le proposte volute da Tiziano Guardini, nuovo direttore creativo del brand. L'uomo Red è elegante, capace di fare scelte stilistiche personali e sofisticate, in grado di trovare l'accessorio perfetto per ogni situazione.
I preziosi disegni heritage del calzificio vengono valorizzati grazie a nuove scelte cromatiche. Forme e dettagli decorativi richiamano il tema delle vacanze vissute in riva al mare. Colorazioni intense fanno da sfondo a scritte che richiamano le sfumature del carattere dell'uomo Red: leader, funny, brave, wild e sexy. Le calze in cotone con scritte bold di Red sono il must have del 2020 di cui non potremo fare a meno.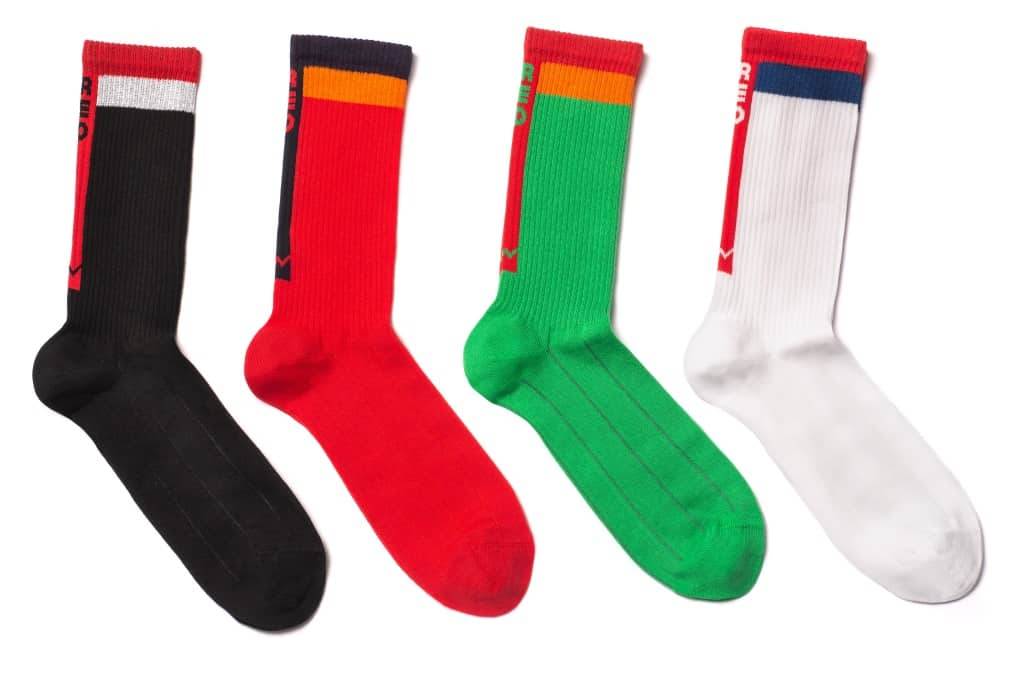 A chi cerca calze sportive, Red propone i suoi modelli in cotone con micro coste, pensati per essere abbinati alle sneakers dal taglio sporty chic. Anche questi modelli sfoggiano colorazioni briose, associate all'interno di fantasie a fasce e a righe.
Scoprite anche la linea di abbigliamento uomo Armata di Mare.
Red Underwater: i costumi da bagno per lui
Ma non è finita qui. È tutta da scoprire la linea Red Underwater, la seconda collezione di costumi da bagno del marchio. Micro stampe ispirate al tema delle vacanze e non solo scorrono sui capi più cool della linea. I modelli della collezione mare sono costumi da uomo a pantaloncino con coulisse regolabile in vita. Li troverete in sfumature di rosso, corallo, azzurro, blu navy e non solo. Il prezzo è di 87 euro.
Date uno sguardo anche ai costumi da uomo Pull and Bear.
Il rilancio della linea Rede
Nel 2017 il Calzificio Re Depaolini ha rilanciato sul mercato la nuova linea Rede. Il rebranding totale parte dalla creazione della prima linea in Cotone Biologico Certificato. L'azienda ha deciso così di abbracciare il concetto di produzione e filiera sostenibile. Nella selezione delle materie prime di qualità, il brand premia fornitori che si muovono sulla stessa linea, impegnandosi ad esempio a evitare l'eccessivo consumo di acqua e l'uso di pesticidi per la coltivazione, unitamente all'impiego di lavoro minorile e al debito degli agricoltori.
Il Calzificio Re Depaolini è stato certificato dall'Istituto per la Certificazione Etica ed Ambientale e valutato idoneo per il GLOBAL ORGANIC TEXTILE STANDARD (GOTS).
Ecco gli accessori di cui l'uomo moderno che ama essere al passo con le tendenze non potrà proprio fare a meno.