Les Cosmétiques Design Paris: il brand di bellezza che unisce formulazioni esclusive a prezzi accessibili
Prodotti cosmetici dalle texture voluttuose, dalle formulazioni esclusive, con  ingredienti preziosi e packaging glamour, ma a prezzi accessibili…sembra un sogno, ma esistono davvero! La domanda è:  dove trovarli in vendita? Realizzati da  Les Cosmétiques Design Paris questi straordinari prodotti sono in vendita in esclusiva nei supermercati  Carrefour Market e presso Carrefour Express, in tutta Italia. Il loro slogan è : "la bellezza non è un lusso, ma un diritto!", una vera sfida alla crisi all'insegna di alta qualità ed efficacia.
Les Cosmétiques Design Paris ha scelto infatti di sviluppare la gamma concentrando gli investimenti necessari sulla ricerca e riducendo invece al minimo i costi di marketing, di pubblicità e per i testimonial VIP. Grazie a questa strategia, i prodotti Les Cosmétiques sono posizionati sul mercato a prezzi inferiori fino al 35% rispetto agli omologhi delle grandi marche.
Les Cosmétiques Design Paris è una gamma di 300 referenze: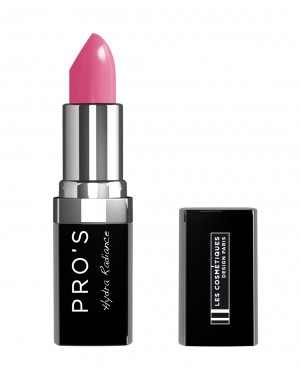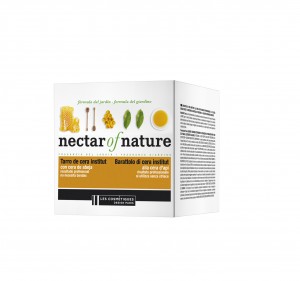 – Essentials: 36 referenze
– Nectar of Nature: 69 referenze
– Science: 46 referenze (Hydra Science 11 ref., Age Science 9 ref., Kera Science 26 ref.)
– Ultimate: 6 referenze, in arrivo nel 2013
– Pro's: 140 referenze
– Accessori: 38 referenze
Fanno parte di Les Cosmétiques Design Paris: Essentials, una linea di prodotti di base per la cura e l'igiene quotidiana, dedicata a chi ama prodotti semplici contenenti ingredienti di qualità; Nectar of Nature, per chi preferisce la bellezza più naturale e le formulazioni uniche ottenute da estratti di piante e oli essenziali; Science, per le donne più attente all'efficacia di prodotti innovativi per i capelli e la pelle, per una bellezza che unisce high-tech e low-cost. La linea Pro's, il make up professionale per la bellezza quotidiana,  si declina in Pro's Couture, il trucco per le serate speciali, e infine Ultimate, in arrivo nel 2013, per chi ricerca solo prodotti "top" dalle formulazioni preziose ed esclusive.
I prodotti Les Cosmétiques Design Paris sono stati sviluppati da autorevoli laboratori europei, in partnership con un team di professionisti della bellezza, ed hanno superato i più rigorosi test di tollerabilità, ottenendo un grande successo tra le migliaia di donne che hanno partecipato ai blind test e che li hanno giudicati equivalenti o migliori (per percezione e per risultati) di quelli delle marche leader presenti sui nostri mercati.
E' online il sito www.lescosmetiquesdesignparis.com , uno spazio digitale ricco di informazioni sui prodotti, Tutorial di make up e consigli beauty da parte degli esperti partner del brand . Sul sito sarà inoltre possibile creare uno " spazio di bellezza" personalizzato.
Foto by Les Cosmétiques Design Paris
Claudia Di Meglio