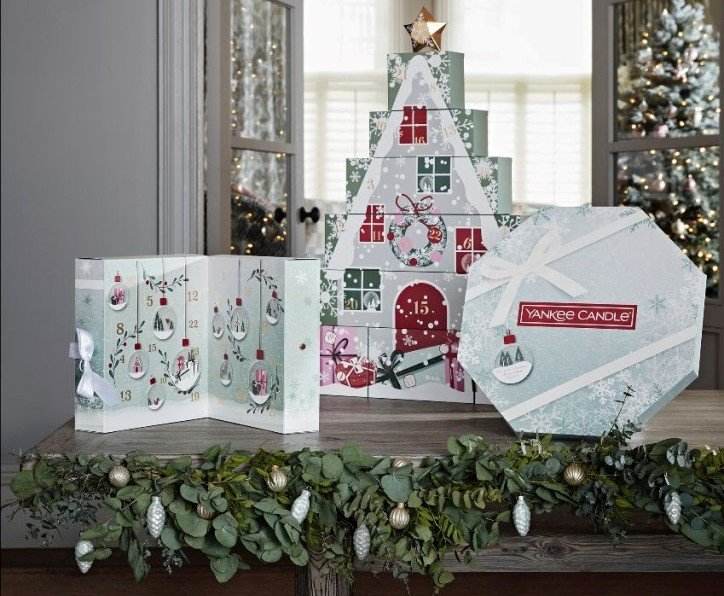 Tra le idee per regali di Natale 2022 più belle ci sono di certo candele, profumatori ed essenze con cui personalizzare ogni ambiente, ecco le proposte più interessanti!
Millefiori Milano, le idee regalo per Natale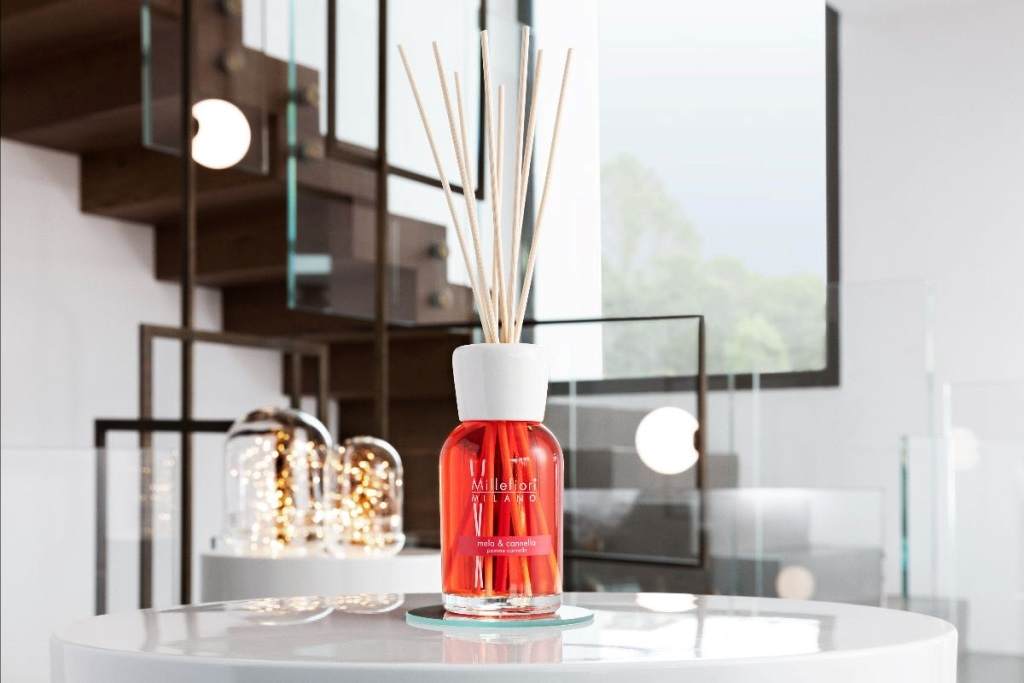 Millefiori Milano propone in vista di Natale i suoi diffusori con bastoncini Mela & Cannella e Mineral Gold. Sono pensati non solo per diffondere note meravigliose nell'ambiente ma anche per aggiungere un tocco di design e colore alla casa. I diffusori di fragranze Millefiori vantano note inaspettate e accostamenti inconsueti. Mela & Cannella propone un sentore legnoso e speziato alla cannella e alla noce moscata insieme a note che ricordano la mela verde. Mineral Gold diffonde note di testa ozoniche fresche e pungenti e tocchi di ambra e vaniglia raffinati.
Idee regalo Natale Calendari dell'Avvento Yankee Candle
Yankee Candle è il leader nel campo delle profumazioni per la casa e questo Natale propone tante idee regalo irresistibili. Si parte con il Calendario dell'Avvento Albero con all'interno una selezione di fragranze dalla nuova collezione e di quelle più amate, come Winter Night Stars e White Spruce & Grapefruit. Inoltre vi troveremo un porta candele tea light in vetro satinato e una serie di bellissimi accessori per la cura delle candele come smorza fiamme e taglia stoppino. Nel Calendario dell'Avvento Libro troveremo una selezione di candele tra cui Cookie e Snow Globe Wonderland, nei formati tea light e candela votive in vetro satinato, oltre a un porta candele tea light in vetro. Mentre nel Calendario Ghirlanda ci sono fragranze best seller e novità, insieme a un porta candele tea light in vetro. Scoprite anche i regali personalizzati Yankee Candle.
Le proposte di Amazon Natale per i regali a tema candele
Nella selezione di regali Natale Amazon in stile Fantasy quest'anno troviamo anche proposte per gli appassionati di candele. La linea si caratterizza per articoli pensati per trasportarci in un mondo magico e surreale. Un esempio è proprio il set da 12 candele colorate Magic Spell di Spirit Equinox, una selezione colorata di candele da 10 cm di alta qualità complete di porta candela in stile ouija, per gli appassionati dell'esoterico e dell'occulto, ma non solo.
Diffusori per ambienti Lady Venezia
Lady Venezia propone in vista delle feste i diffusori per ambienti della linea "Rossi d'Autore", studiati per creare atmosfere rilassanti e confortevoli ma con un tocco natalizio irresistibile. La linea propone 4 fragranze decorate in un brioso colore rosso e disponibili nel formato da 250 ml. Profumazioni fiorite alla rosa e ai tulipani caratterizzano Rosso Impero, mentre Rosso Principe vanta note dolci al melograno ako. Re Rosso mixa i profumi intensi del mosto e dell'uva, infine Doge Rosso nasce dall'incontro tra le note decise delle more e la freschezza del lampone.
Inoltre spazio anche alla fragranza Rosso Nobile, una profumazione ai frutti di bosco, uva e melograno che troviamo nel formato da 1 litro e da 2,5 litri e a Rosso Antico ai fiori di melograno e uva rossa, nel formati da 250 e 500 ml. Design e profumi unici sono il mix perfetto per il Profumatore per Ambiente Lady Venezia con bastoncini, dallo stile minimal con flacone trasparente in vetro e bastoncini neri. Da non perdere poi i nuovissimi Crystal e Dream, nel formati da 100 ml, con flacone cubico per Dream e rotondeggiante e in cristallo in tre varianti per Crystal, con diffusore a forma di fiore. Sono disponibili in varie profumazioni.
Edizione limitata Simone Guidarelli x Campomarzio70: Wings of Water
Continua la collaborazione tra Simone Guidarelli e Campomarzio70, e in vista di Natale arriva una splendida limited edition, il diffusore per ambiente Wings of Water che profumerà gli ambienti con la fragranza firmata da Luca Maffei. A renderlo una bellissima idea regalo è il flacone con un pattern iconico di Simone Guidarelli della Safari Collection, Wings of Water, nella variante corallo, ispirato al mondo del déco floreale, con aironi sospesi tra bioccoli di fiori e forti colori a contrasto che riportano alla mente reminiscenze orientali. Quali sono le note della fragranza? Si apre con note di bergamotto unite alla cremosità del fiore d'arancio. Nel cuore troviamo un'esplosione floreale di gelsomino, ylang-ylang e tiglio uniti alla delicatezza e luminosità al jus. Sul fondo, la vaniglia e il legno di sandalo donano alla fragranza un accento zuccherino, abbracciati dal patchouli, nota di grande forza e carattere. Il diffusore Wings of Water di Simone Guidarelli x CAMPOMARZIO70 è disponibile in esclusiva presso i punti vendita CAMPOMARZIO70 e sullo shop, al prezzo di €125,00.
Teatro Fragranze Uniche, le proposte natalizie
Teatro Fragranze Uniche ci invita a vivere l'atmosfera del natale fiorentino con idee per regali Natale candele e profumatori meravigliose. Bellissime confezioni sono il punto forte della linea. Si parte con Christmas in Florence, un'esclusiva confezione regalo a forma di cappelliera in bianco con decori oro che rappresenta la Giostra di Piazza della Repubblica, simbolo di Firenze. Contiene la tradizionale bottiglia a marchio Teatro Fragranze Uniche nella versione con bastoncini nel formato da 250ml, accompagnata da una ricarica da 250ml. È personalizzabile con una tiratura limitata di fragranze del marchio.
Un'altra novità è la fragranza XMAS con colori e note tipici del Natale, tra cui arancia, cannella, chiodi garofano e muschio bianco. La troviamo sia nel classico flacone con bastoncini che in versione candele e confezioni regalo. L'elegante linea propone inoltre le candele d'atmosfera realizzate in bicchieri in vetro verniciati da 180g, 750g e 1500g. Infine ecco la XMAS Gift Box, una splendida confezione regalo in rosso con al suo interno la profumazione spray da 100 ml e il flacone con bastoncini da 100 ml.
HEART & HOME || candele profumate eco-friendly in cera di soia
Naturali, intense, atossiche, persistenti ed eleganti, il Natale 2022 di Heart & Home profuma di "Cannella Speziata" e vola coi sensi sulle ali di un "Christmas Angel".
Già note per la cera di soia totalmente atossica e per la singolare persistenza ed intensità del profumo che sono capaci di emanare, le candele HEART & HOME, design raffinato e moderno per giare che assumono un aspetto ancor più elegante grazie al vetro colorato ed al coperchio color oro con il logo del brand, presentano le due edizioni speciali per il Natale.