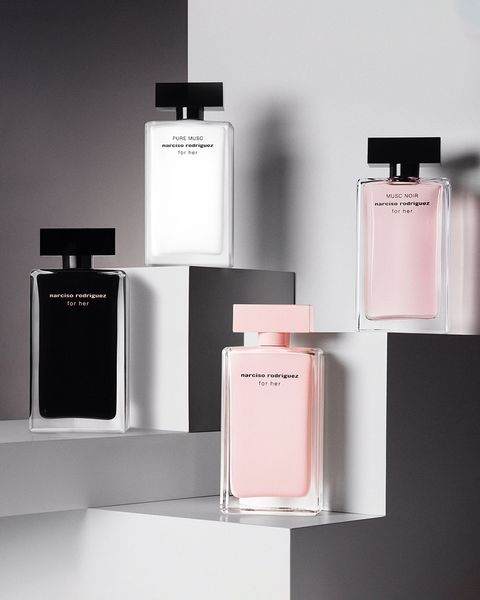 Narciso Rodriguez presenta The Art of Musc, il modo perfetto per personalizzare le fragranze For Her grazie al nuovo Pure Musc. Ecco tutto quello c'è da sapere sul rituale del layering secondo Narciso Rodriguez!
Narciso Rodriguez The Art of Musc
Il muschio è uno degli ingredienti più amati da Narciso Rodriguez che si innamorò di un olio di muschio egiziano raro e prezioso ricevuto in dono. Questa nota sarà poi la base per una vera e propria rivoluzione nel mondo della profumeria moderna. Tutta la collezione For Her ha come tratto distintivo il muschio, un DNA in comune che rende unica ogni creazione olfattiva. Narciso Rodriguez ci presenta quindi " the art of musc", l'arte del layering cioè delle sovrapposizioni: il muschio di Narciso Rodriguez si fonde con le note delle altre fragranze creando così un profumo personale attraverso infinite possibilità.
Pure Musc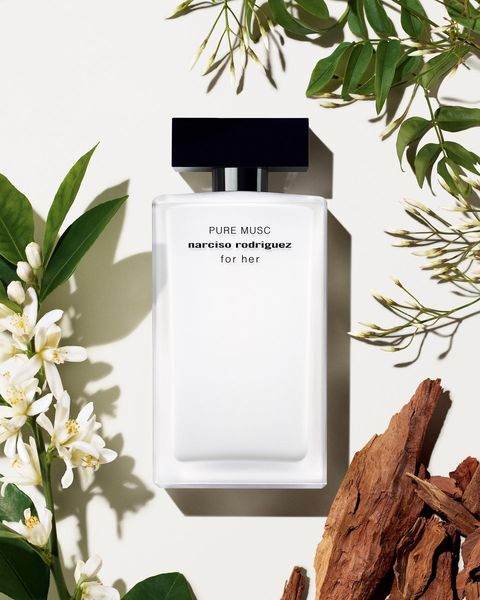 Alla base del rituale del layering troviamo Pure Musc, la quintessenza del muschio, creata appositamente come base perfetta su cui applicare una qualunque delle altre fragranze della collezione For Her. Come racconta Sonia Constant, naso di Pure Musc: "La sua struttura, estremamente pura e semplice, amplifica al massimo il cuore di muschio per evidenziare e valorizzare diverse sfaccettature in ciascuna delle altre fragranze for her, senza creare scontri o disaccordi". Una creazione unica quindi, da indossare da sola o da mixare con le altre.
Le sue note principali? Il cuore di muschio è intensificato da un raffinato bouquet floreale bianco formato da fiori d'arancio, gelsomino e ylang-ylang, con tocchi di legni di cashmere. Tutte note scelte meticolosamente per sposarsi alla perfezione con le altre fragranze For Her.
Come creare la propria fragranza unica
Dalla combinazione di Pure Musc con le altre fragranze nascono profumi perfetti per rappresentare la personalità di ognuno. Si procede vaporizzando Pure Musc su tutto il corpo e poi aggiungendo la nostra fragranza For Her preferita. Quale esempio?
Pure Musc e For Her Eau de Toilette: in questo caso Pure Musc intensifica il bouquet floreale di for her eau de toilette, amplificando l'assoluta di rosa e il gelsomino. Il risultato è una fragranza molto raffinata.
Pure Musc e For Her Eau de Parfum: il modo perfetto per intensificare la tenerezza della nota di pesca della eau de parfum, sublimando la sua squisita sfaccettatura fruttata e vellutata con un accordo di mughetto per rendere il profumo ancora più intrigante.
Musc Noir e Pure Musc: la scelta giusta per chi cerca un tocco più misterioso. Pure Musc ammorbidisce l'accordo coriaceo di Musc Noir e intensifica le sue note floreali di eliotropio, ylang-ylang e gelsomino.
Musc Noir Rose e Pure Musc: il muschio sublima il bouquet di Musc Noir Rose, rivelando la dolcezza dei fiori d'arancio, del gelsomino e dell'ylang-ylang, per donare un tocco più seducente.
#forher #PUREMUSC #narcisorodriguezparfums #parfum #fragrance
Photo Credit: @narciso_rodriguez