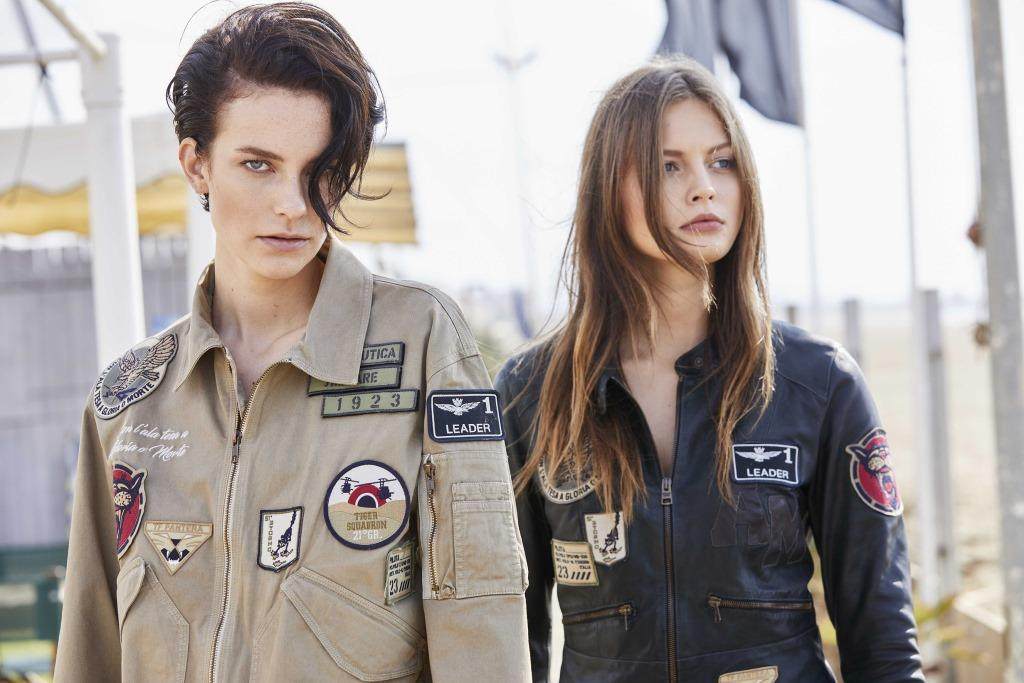 La nuova collezione di abbigliamento donna Aeronautica Militare primavera estate 2022 celebra un'idea di femminilità moderna, ribelle e avventurosa. Vediamo quali sono i capi più interessanti della linea estiva!
Aeronautica Militare collezione donna primavera estate 2022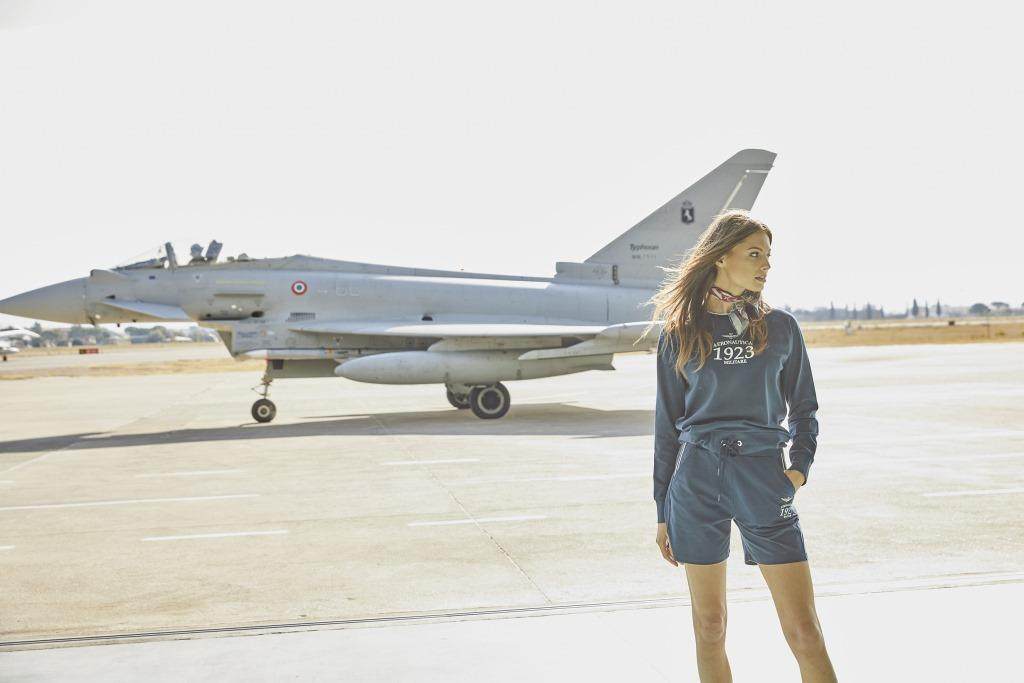 Una donna contemporanea, uno spirito libero sempre pronto ad affrontare nuove avventure è l'ispirazione per la nuova collezione donna di abbigliamento Aeronautica Militare primavera estate 2022. La linea premia un mood deciso, con una cura particolare riservata ai dettagli. Tratti distintivi restano stile, qualità e innovazione, uniti alle caratteristiche di vestibilità confortevole e femminilità. Tre sono i temi che scandiscono la collezione, Urban Style, Aeronautica Lovers e Summer Style, pronti a proporre capi grintosi e facili da mixare per realizzare outfit contemporanei e alla moda.
Urban Style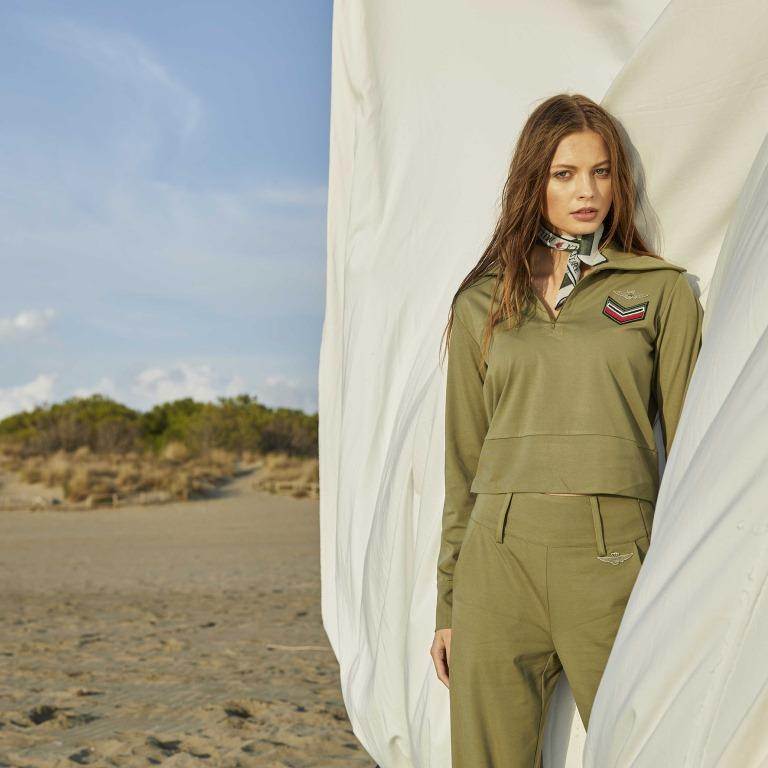 La linea Urban Style della collezione Aeronautica Militare primavera 2022 vede protagonisti capi di abbigliamento sportivo da sfoggiare comodamente ogni giorno. Comfort e stile sono i punti di forza della linea, scandita da articoli perfetti da indossare in casa o fuori casa. Cosa troviamo nella selezione? In primo piano ci sono capi morbidi e versatili come felpe, pantaloni in felpa e leggings in colori must have per ogni donna tra cui bianco, blu e verde. Si fanno largo anche grafiche raffinate su tessuti in jersey, leggero e stretch, unito al pique o ai dettagli in punto Milano. Scoprite anche la linea Born to Fly di Aeronautica Militare.
Aeronautica Lovers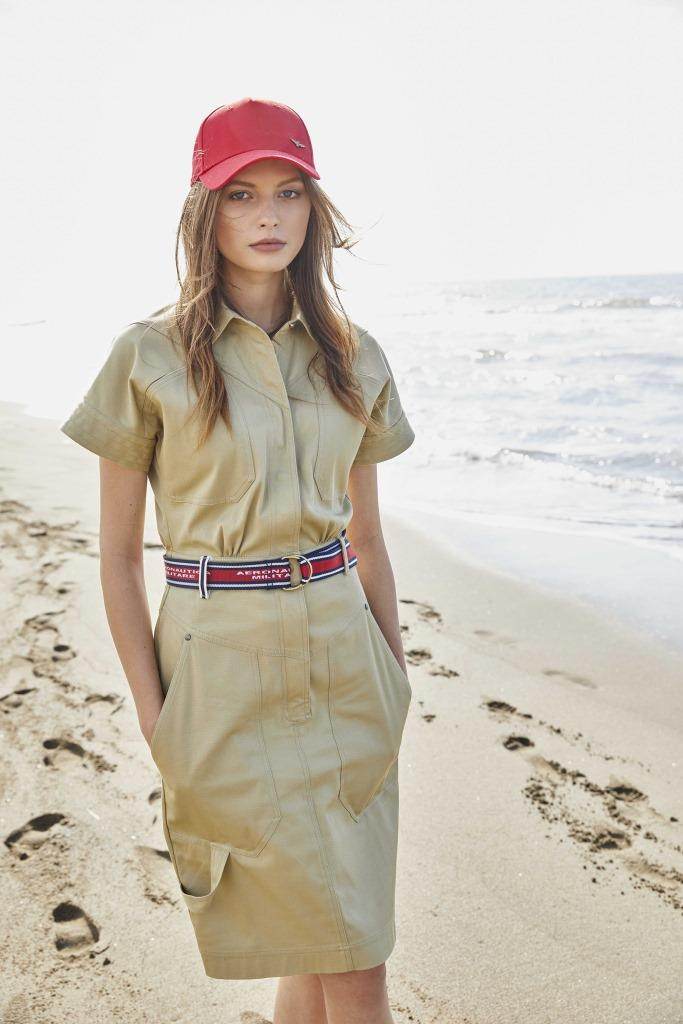 Tratti military chic più decisi scandiscono la selezione Aeronautica Lovers della collezione Aeronautica Militare estate 2022 che vede tra i suoi capi di punta sahariane, bomber e i mitici pantaloni cargo. Possiamo indossarli da soli oppure mixati agli irrinunciabili multipatch se vogliamo sfoggiare un look più grintoso. I colori? Si va dal kaki alle sfumature di verde, ma non mancano ricami e stampe di carattere lungo capi moderni pensati per non passare inosservati.
Summer Style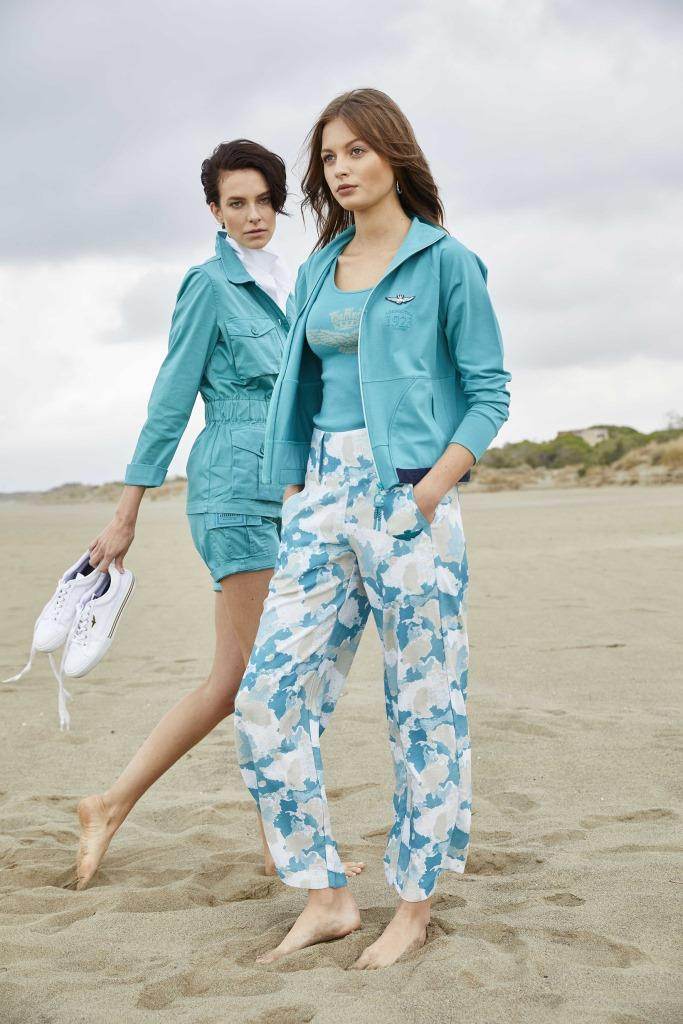 Il turchese è il colore di punta della selezione Summer Style nella collezione donna Aeronautica Militare 2022 primavera estate. La tinta viene scelta anche per un'interpretazione particolare del camouflage. A scandire la collezione troviamo capi classici, rivisitati in materiali come il raso e il jersey leggero. Una linea iper femminile ma dai tocchi di carattere irresistibili.
Aeronautica Militare estate 2022: tre t-shirt esclusive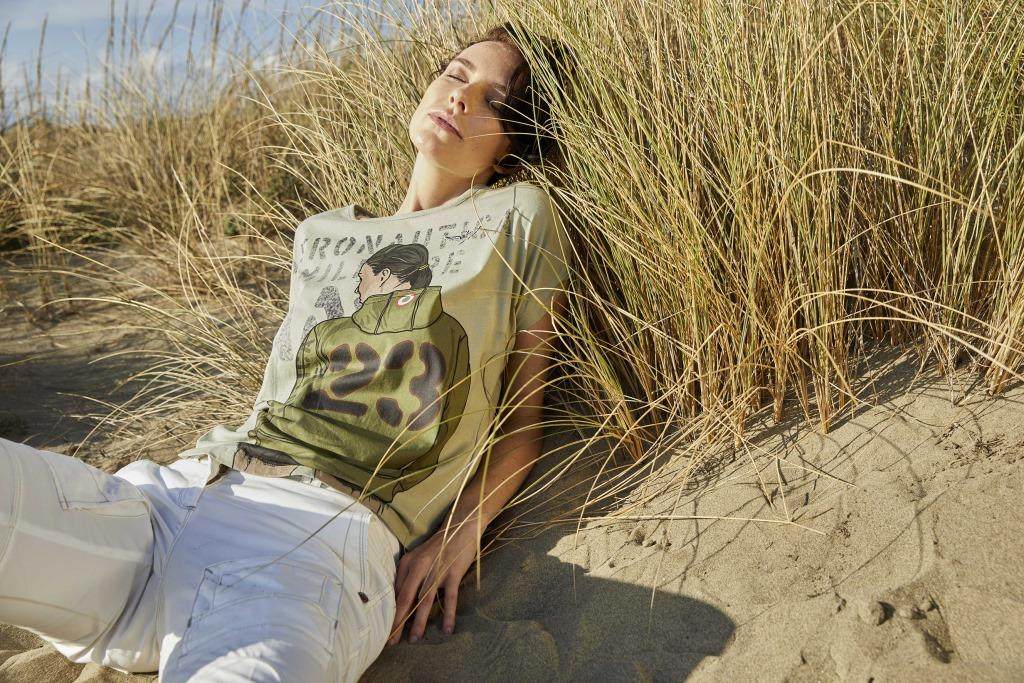 A completare la collezione donna Aeronautica Militare 2022 ci sono anche tre esclusive t-shirt in jersey di cotone dedicate a tre Donne Pilota che ogni giorno sono impegnate nella difesa del nostro Paese. La linea nasce con la volontà di celebrare la componente femminile dell'Arma Aeronautica, donne che dimostrano ogni giorno con audacia come seguire i propri sogni, pur essendo in percentuale inferiore rispetto alla componente maschile. Donne che sognano di diventare pilota militare sin da bambine, che hanno superato tutti gli esami necessari e sono diventate veri punti di riferimento per la loro determinazione. Per ognuna è stato inserito il soprannome con cui vengono riconosciute: "LaChiara", "Milady" e "Magda".
#AeronauticaMilitareStyle #aeronauticamilitare #aeronauticamilitareofficialstore #SS22 #fashion #PE22 #primaveraestate22