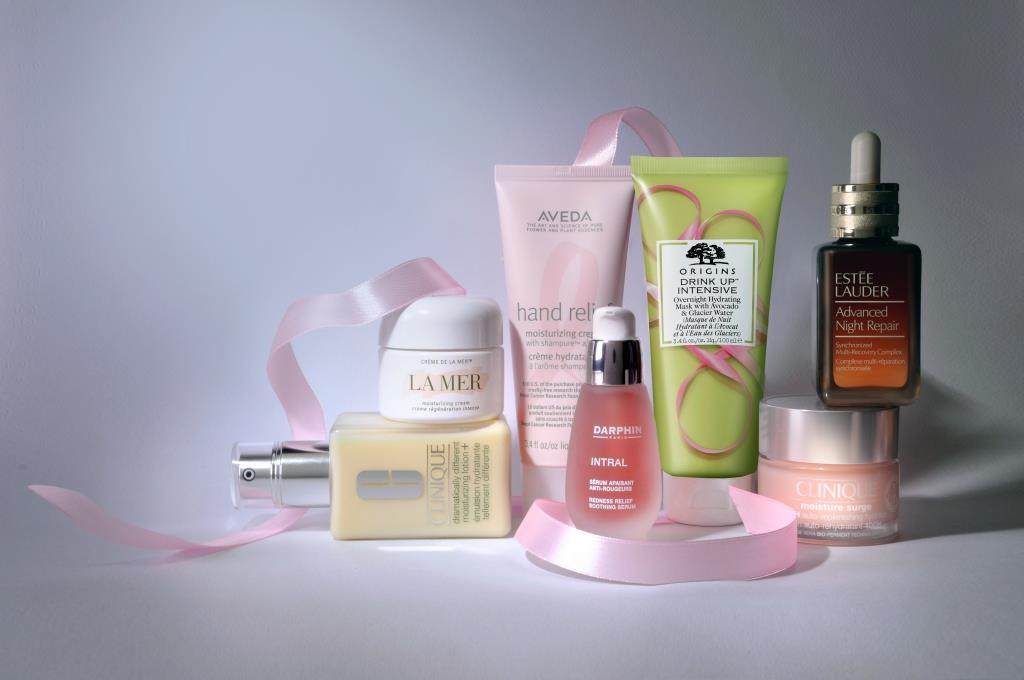 Anche quest'anno, Estée Lauder Companies promuove la Breast Cancer Campaign, la Campagna che sostiene la ricerca AIRC contro il tumore al seno. Ideata da Evelyn H. Lauder insieme all'iconico Nastro Rosa, la Campagna da 29 anni unisce e ispira le persone in tutto il mondo con l'obiettivo di sconfiggere questa malattia. Scopriamone di più sugli obiettivi, i risultati raggiunti, la nuova Ambassador e i prodotti da comprare per partecipare all'iniziativa!
La Breast Cancer Campaign di The Estée Lauder Companies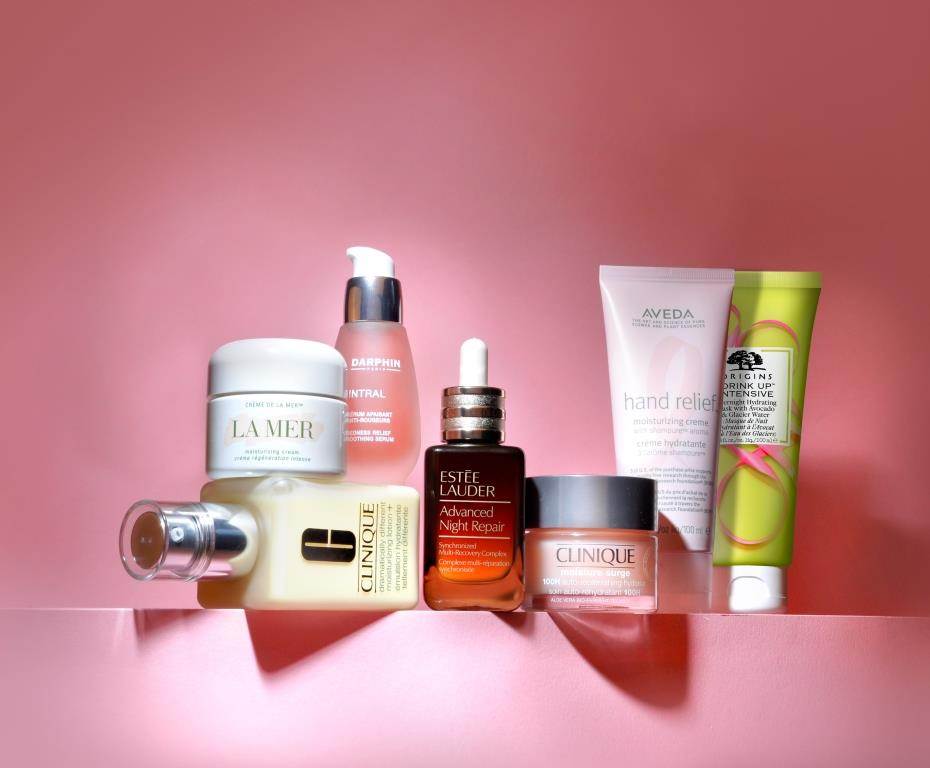 Per il settimo anno consecutivo in Italia Estée Lauder si impegna in un progetto molto importante: un modo libero dal tumore al seno. L'avvio della Campagna sarà il 1 ottobre mentre il 30 settembre verrà acceso di rosa un monumento iconico della città di Milano: la Galleria Vittorio Emanuele II. Anche quest'anno si rinnova quindi la partership con Fondazione AIRC per la ricerca sul cancro. Il tumore al seno è la neoplasia più frequente nel genere femminile: in Italia una donna su otto riceve una diagnosi nell'arco della vita, ogni anno colpisce 55.000 donne e 500 uomini.
Grazie ai costanti progressi della ricerca, la sopravvivenza a cinque anni dalla diagnosi è aumentata fino all'87%, una delle più alte in Europa, ma dobbiamo fare ancora tanto contro le forme più aggressive. Ogni attimo conta in questa lotta, per questo è fondamentale agire incrementando l'informazione sul tema e l'educazione su come prevenire e curare questa patologia. Per tutti questi motivi il messaggio della Breast Cancer Campaign non poteva che essere più semplice: it's #TimeToEndBreastCancer.
L'immagine della campagna 2021 racconta ancora una volta l'evoluzione del simbolo del marchio: diversi colori, differenti tessuti e finiture ma uguale nastro rosa con identico significato e scopo: uniti per costruire un mondo libero dal tumore al seno. Non ci sono diversità in questa grande finalità.
"La Breast Cancer Campaign impegna e coinvolge Estée Lauder Companies insieme ai suoi partner nella lotta contro il tumore al seno da ben 29 anni – dice Edoardo Bernardi, Amministratore Delegato e Direttore Generale di The Estée Lauder Companies Italia -. "Sono orgoglioso di farmi portavoce di un messaggio così importante, ancora una volta al fianco di AIRC che è una eccellenza italiana nella ricerca sul cancro e che, come noi, persegue l'obiettivo ambizioso di regalare a ogni donna un mondo finalmente libero dal tumore al seno. Questo stesso proposito se lo pose Evelyn H. Lauder nel 1992, quando ideò il nastro rosa, oggi simbolo universale della lotta contro il tumore al seno".
Gli investimenti per la ricerca
Per rendere il tumore al seno sempre più curabile, Fondazione AIRC, per il solo 2021, ha investito 14,3 milioni di euro per 156 progetti di ricerca e borse di studio. Tra i ricercatori in campo ci sono anche la Dottoressa Sara La Manna dell'Università Federico II di Napoli e il Dottor Leonardo Barzaghi dell'IFOM di Milano, entrambi titolari di una borsa di studio triennale finanziata da The Estée Lauder Companies Italia, che contribuisce concretamente a sostenere la migliore ricerca oncologica in questo ambito.
Il progetto della Dottoressa La Manna punta a sviluppare una nuova strategia di trattamento del carcinoma mammario triplo negativo mentre il Dottor Barzaghi studia i meccanismi molecolari attraverso i quali una specifica proteina induce una transizione di fase da solido a liquido del carcinoma mammario.
L'ambassador Cristina Parodi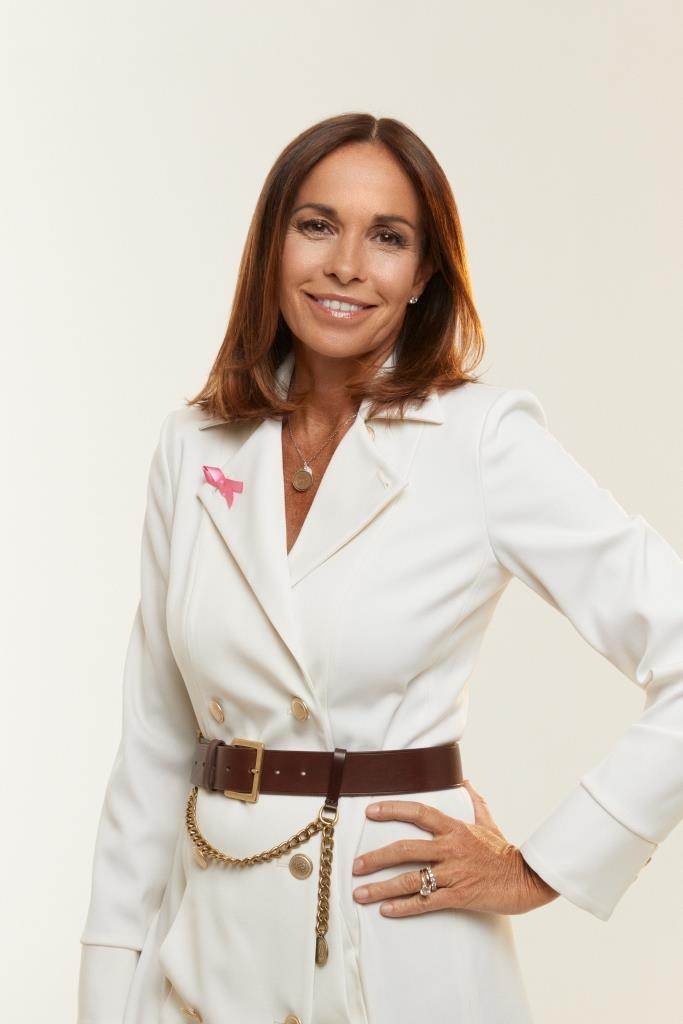 Per l'edizione 2021 della Breast Cancer Campaign è stata scelta la giornalista e presentatrice Cristina Parodi, che ci racconta a riguardo:
"La Breast Cancer Campaign, con il suo iconico Nastro Rosa, ha dato un importante contributo ai traguardi della ricerca che hanno reso il tumore al seno sempre più curabile. Sono quindi orgogliosa di essere la madrina italiana della campagna che vede The Estée Lauder Companies Italia al fianco di Fondazione AIRC. Un'unione che si rinnova da sette anni per informare e sensibilizzare il pubblico sull'importanza della prevenzione e per raccogliere nuove risorse da destinare ai ricercatori impegnati a trovare risposte più efficaci per curare il tumore al seno. Per raggiungere questo importante traguardo ognuno di noi può fare la sua parte. Noi donne con la prevenzione, sottoponendoci agli screening periodici e adottando comportamenti salutari, i ricercatori nei laboratori e i sostenitori confermando la fiducia nel lavoro degli scienziati!".
Il sostegno del Gruppo Estée Lauder Companies alla ricerca sul cancro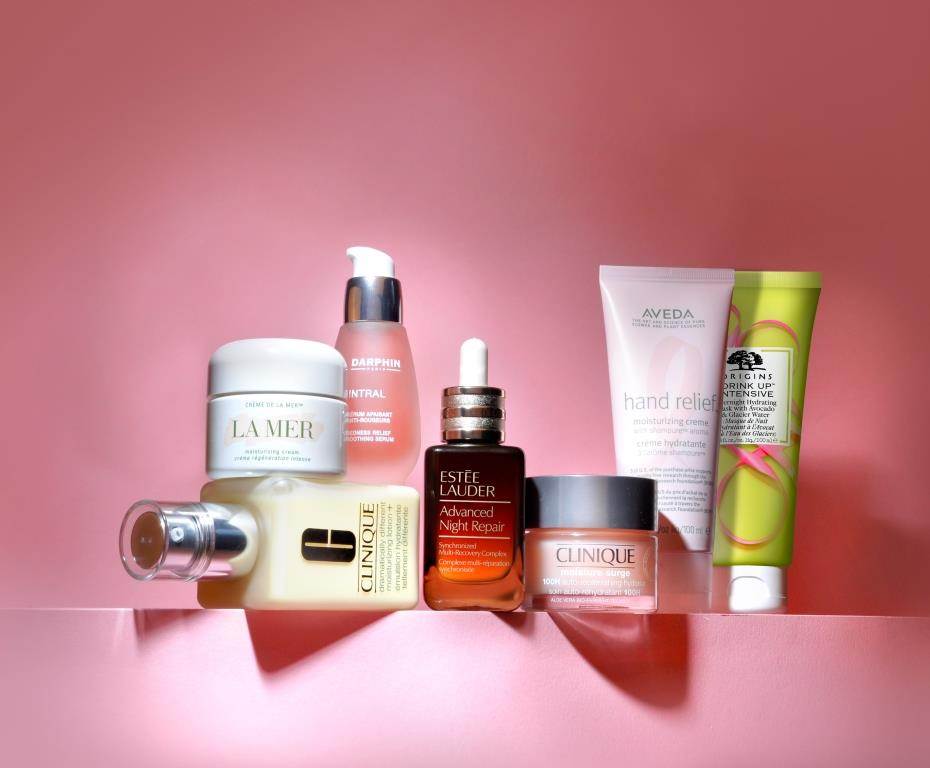 In 29 anni, durante la Breast Cancer Campaign, The Estée Lauder Companies ha distribuito quasi 180 milioni di Nastri Rosa, ha raccolto oltre 99 milioni di dollari – interamente investiti nella ricerca, nella formazione e nell'assistenza medica – sostenendo più di 60 organizzazioni impegnate nella lotta contro il tumore al seno e ha mobilitato circa 50.000 dipendenti in tutto il mondo. The Estée Lauder Companies Italia sosterrà inoltre l'attività di AIRC devolvendo 5 euro per ognuno dei seguenti prodotti venduti nel mese di ottobre: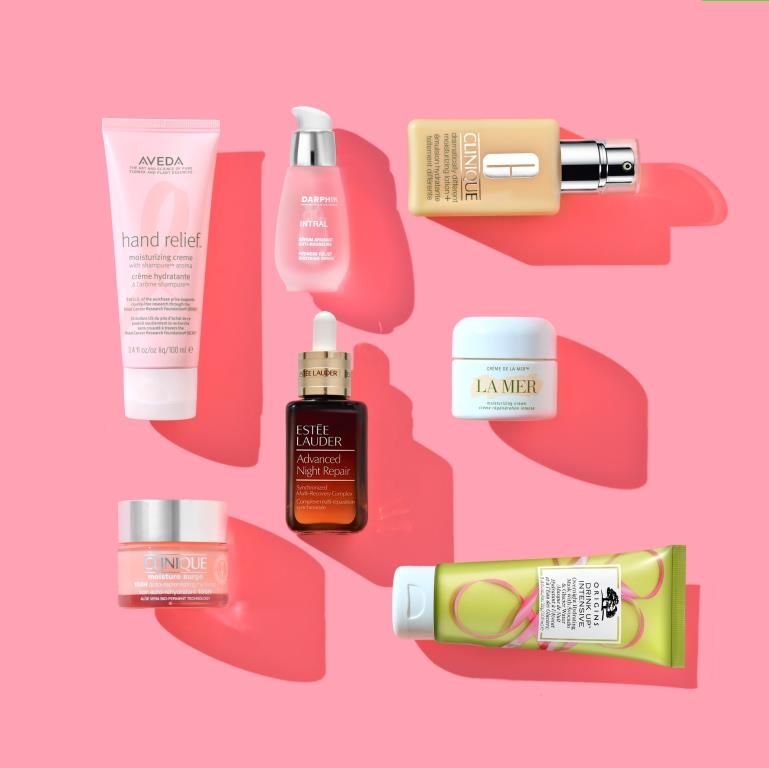 AVEDA Limited Edition Hand Relief Moisturizing Creme with Shampure aroma: la crema ricca che idrata intensamente le mani secche, con il 95% di ingredienti di derivazione naturale. Il prezzo è 23,50 euro.
ESTEE LAUDER Advanced Night Repair Syncronized Multi-Recovery Complex: il nuovo siero con la rivoluzionaria tecnologia ChronoluxTM Power Signal. Supporta la riparazione naturale della pelle in modo più efficace. Inoltre aiuta ad aumentare la sua naturale capacità di rinnovamento di nuove cellule e la produzione di collagene, rendendola più compatta. Agisce per ridurre l'aspetto di molteplici segni dell'invecchiamento, aiutando a proteggere la pelle dalle aggressioni ambientali. Il costo è 135 euro.
LA MER Crème de la Mer Moisturizing Cream: il prodotto cult del brand. La meticolosa selezione degli ingredienti e l'intenso processo di bio-fermentazione sono alla base della formulazione. Il Miracle Broth, un potente mix di preziosi ingredienti di origine marina, è l'anima delle iconiche e ambite formule di La Mer. Dal potere trasformativo, idratante, nutriente e rigenerante, aiuta a stimolare la naturale energia della pelle, donandole un aspetto più sano e radioso. Il prezzo è 175 euro.
CLINIQUE Dramatically Different Moisturizing Lotion+: la lozione cremosa che si applica sulla pelle dopo le prime due fasi di pulizia ed esfoliazione del Sistema in 3 Fasi Clinique. Ristabilisce il naturale livello d'idratazione della pelle che appare morbida, elastica e luminosa, più resistente agli stress ambientali esterni. Il costo è 53 euro.
CLINIQUE Moisture Surge 100H: una nuova versione, ulteriormente potenziata, della iconica Moisture Surge 100H che penetra in profondità e rilascia 100 ore di idratazione per una pelle più rimpolpata e idratata, anche dopo aver lavato il viso. È un gel-crema privo di oli, con l'esclusivo Fermento Bio di Aloe Vera e arricchito di Acido Ialuronico per un'idratazione profonda. La tecnologia Auto-Replenishing alimenta la fonte naturale di idratazione della pelle, rilasciando un'idratazione continua mantenendo la pelle morbida, luminosa e idratata. Il costo è 36,50 euro.
DARPHIN Intral Daily Rescue Serum: il siero formulato con l'83% di ingredienti di derivazione naturale, contiene principalmente il sistema CalmComplexTM (estratto di Camomilla; estratto di Biancospino; Polisaccaridi; estratto di Radice di Peonia; Vitamina B5) con un potere lenitivo e riparatore della barriera cutanea. Aiuta a ridurre l'aspetto degli arrossamenti, dona morbidezza e lenisce all'istante i disagi dovuti all'irritazione della pelle. Il costo è 64,50.
ORIGINS Drink Up IntensiveTM Overnight Hydrating Mask: la maschera best-seller in formato maxi size da 100ml. Contiene estratti di nocciolo di albicocca e olii di avocado che aiutano a ripristinare l'idratazione della pelle. Al risveglio, la pelle è morbida, liscia, reidratata e dall'aspetto sano. Il prezzo è 25 euro.
Una causa importante, assolutamente da sostenere, e tanti prodotti efficaci da provare!