Sensai, le novità skincare per la Primavera Estate 2020
Sensai ci presenta i suoi nuovi prodotti di skincare studiati per garantirci una pelle nutrita, radiosa e impeccabile. La scienza giapponese è al servizio della nostra bellezza, con una ricca gamma di prodotti per la pulizia del viso e per l'idratazione quotidiana anti-età. Scopriamo insieme le novità Sensai per la Primavera Estate 2020!
Sensai: scienza giapponese al servizio della bellezza
Se ancora non conoscete Sensai, è il momento di scoprire questo straordinario brand! Fondato 40 anni fa, Sensai unisce la scienza e la cultura giapponese, tecnologie all'avanguardia e una grande attenzione alle esigenze di ogni donna per realizzare i suoi prodotti di bellezza.
Basandosi sulle virtù di una cultura millenaria che da sempre affascina il mondo occidentale, Sensai premia un design raffinato e un minimalismo discreto, muovendosi tra tradizione e innovazione per proporci prodotti beauty in grado di donarci quella che in Giappone viene definita Silk Skin, una pelle setosa, nutrita e impeccabile. Ma qual è il segreto dei prodotti Sensai? La Seta Koishimaru o "seta reale", tanto preziosa da essere un tempo riservata solo alla famiglia imperiale giapponese!
I ricercatori di Sensai hanno scoperto infatti che la Seta Koishimaru ha la capacità di stimolare la produzione di acido ialuronico, una sostanza che, come sappiamo bene, è fondamentale per l'idratazione della pelle. Inoltre tonifica la pelle, contrasta l'indebolimento delle barriere protettive cutanee e la perdita di idratazione. Ma vediamo nel dettaglio i prodotti Sensai per la nostra skincare quotidiana.
Scoprite anche le novità make up Sensai per labbra luminose.
Il rituale di detersione Ultimate Saho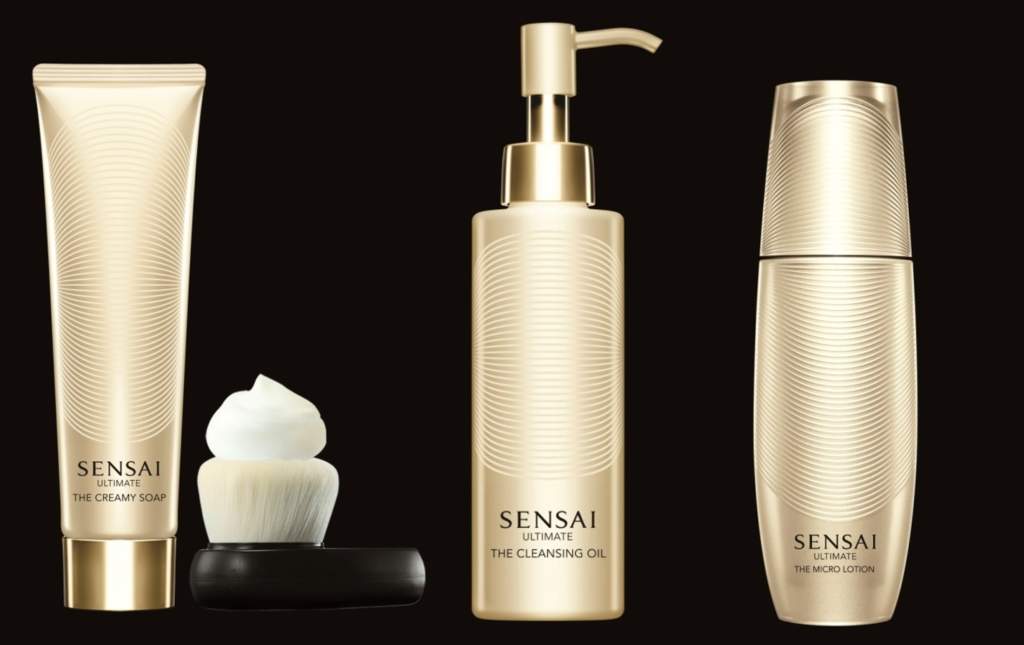 Per ottenere una pelle luminosa, sana e giovane, Sensai ci fa conoscere il rituale anti-età Saho in tre step, da seguire ogni giorno. La linea Ultimate è studiata per purificare la pelle con un efficace effetto anti-age e comprende:
ULTIMATE THE CLEANSING OIL: un lussuoso olio detergente concentrato studiato per rimuovere il make up lasciando la pelle pura e idratata, senza alterarne la barriera protettiva e preservandone l'idratazione. Cosa contiene nel dettaglio? Koishimaru Silk Ex (dall'azione idratante), Sakura Eternal Complex (dall'azione efficace sulla rigenerazione cellulare), Advanced CPX Vital Extract (con azione di contrasto ai principali segni d'invecchiamento come disidratazione, rughe, rilassamento, discromie e ossidazione), Squalane (olio di origine vegetale che contrasta l'aridità cutanea), Estratto di Olio di Riso e Olio di Carota (dalle proprietà protettive e anti-ossidanti). Il prezzo è 125 euro.
ULTIMATE THE CREAMY SOAP: un sapone cremoso che a contatto con le setole umide del pennello di detersione rilascia una schiuma delicata in grado di rimuovere le impurità della pelle, liberando i pori. Ispirato all'antica cerimonia del tè in Giappone, contiene Koishimaru Silk Ex, Sakura Eternal Complex, Advanced CPX Vital Extract, Estratto di Olio di Riso e Acido Ialuronico. Il CLEANING BRUSH risulta morbidissimo al tatto ed è estremamente delicato, particolarmente indicato per le pelli sensibili. Il prezzo per entrambi i prodotti è 145 euro.
ULTIMATE THE MICRO LOTION: una lozione leggera che si trasforma in un olio ricco dalle proprietà anti-age eccezionali. La sua formula rigenerante si avvale di olio micronizzato o Squalene e contiene inoltre Koishimaru Silk Ex, Sakura Eternal Complex e Advanced CPX Vital Extract

. Il prezzo è 255 euro.
I prodotti Sensai Ultimate saranno in vendita presso tutti i rivenditori autorizzati a partire dal 1 Marzo 2020.
La crema viso

Cellular Performance 

Advanced Day Cream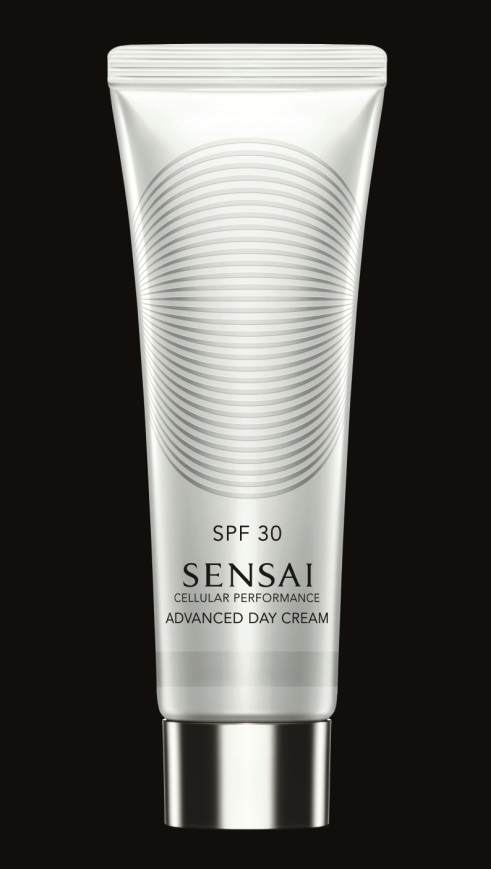 Tra le novità proposte per il nuovo anno troviamo anche la crema viso Cellular Performance Advanced Day Cream, una rivisitazione del best seller del marchio con una nuova formula con protezione SPF30. Si tratta di un prodotto dalla texture leggera ad assorbimento rapido. Risulta perfetto da utilizzare come base per il make up al mattino per avere una protezione ottimale dai raggi solari per tutta la giornata.
La crema è formulata con Koishimaru Silk EX e Advanced CPX Vital Extract, uniti a ingredienti vegetali che difendono la pelle dalle aggressioni esterne contrastando i segni dell'invecchiamento. La Advanced Day Cream sarà vendita dal 1 febbraio 2020 al costo di 116 euro.
#Ultimate  #skinbeauty #KoishimaruSilk #AbsoluteSilk #SILKSKIN #sensai