Collezione occhiali Gianfranco Ferrè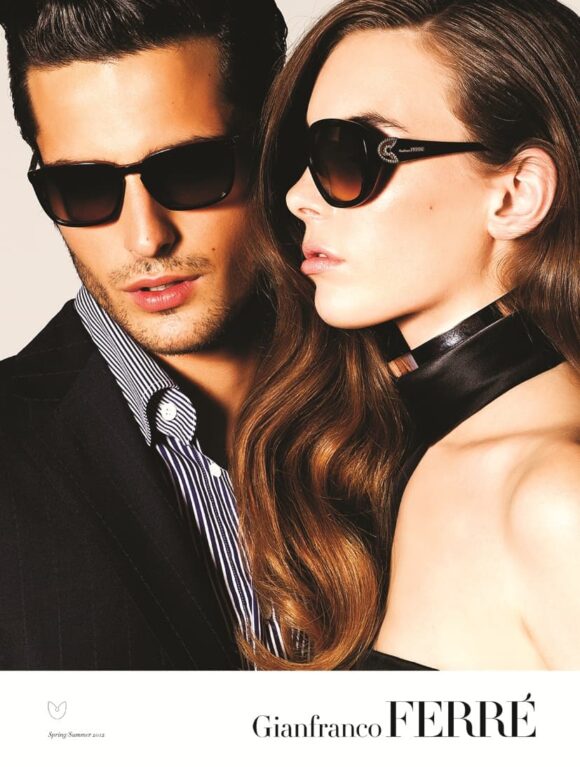 La nuova Collezione Occhiali  Gianfranco Ferrè esprime tutta la  raffinatezza contemporanea tipica del brand. Cinque diversi temi per altrettante linee uomo e donna, da sole e da vista, che piacciono per la preziosità dei dettagli gioiello, per i materiali usati , come il  titanio, e per la differenza di stili, dal casual all'informale .
BE JEWELED
Una linea estremamente chic e preziosa, con dettagli gioiello che definiscono la personalità di chi li indossa. Il Torchon e la Signature Pin, elemento iconico della Maison, sono tempestati da cristalli Swarovski e arricchiscono le aste dei modelli femminili da sole e da vista, caratterizzati da lenti ampie e sinuose (FG 521 -525 – 012- 14)
BE CONTEMPORARY
Be Contemporary si compone di modelli classici reinterpretati in chiave moderna, dedicati sia ad un pubblico maschile che femminile. Elemento principale è l'equilibrio fra colori, materiali, volumi e dettagli. Tra questi ultimi, l'ispirazione Eighties e la cubic texture in metallo sulle aste. Lo stile Be Contemporary si può riassumere come lusso moderno per la donna e stile raffinato per l'uomo (FG 524-526-018-022)
TITANIO
Leggero, resistente e performante, il titanio è il materiale protagonista di questa linea di occhiali da vista per uomo. Due i modelli proposti, entrambi cerchiati ( FG 016)
RUBBER
La linea Rubber è dedicata al mondo maschile e si compone di una serie di modelli da vista rimless e ovale in metallo cerchiato e di modelli da sole caratterizzati dalle aste in gomma dalla lavorazione multi-cubic. Tutti i modelli sono antiscivolo e garantiscono comfort  e leggerezza (FG 522)
SPORTY
Un unico modello di maschera da sole realizzata in due varianti colore, con frontale e terminali in gomma e aste in acciaio con logo inciso. Sporty è una linea dedicata al leisurewear, ideale per il tempo libero senza rinunciare allo stile (FG 512)
Molto vasta le proposte di tonalità, che spaziano dal nero, al tartaruga, fino ai bicolori a contrasto come  nero/blu, bordeaux/tortora trasparente oppure tono su tono verde/ verde opalino, grigio scuro/chiaro. I terminali in gomma riprendono i colori del frontale grigio, nero e marrone. Per la Donna i colori sono molto eleganti, nella loro trasparenza declinata in toni che vanno dal viola all'ambra, dal grigio ai toni neutri come il nude (rosa) e  il caramello sfumati o sovrapposti. Il nero,  il  tartaruga  e  il corno sono attualizzati  da colori trasparenti (grigio, rosa, miele, rosso), a volte all'interno a volte  all'esterno dell'occhiale.
L'occhialeria in metallo per l'Uomo si declina nei toni nero, oro, silver, canna di fucile, bronzo. Per la Donna: oro, silver, bronzo, bronzo rosato, viola.
Foto by GF
Claudia Di Meglio