Nuovo zaino trolley Winnie the Pooh
Il nuovo Zaino Trolley Winnie the Pooh è l'idealer da portare  in viaggio, per distrarre i più piccoli:  i nuovi colori e un tenero Winnie the Pooh, che invita i piccoli a giocare, renderanno questo prodotto irresistibile per ogni bambino.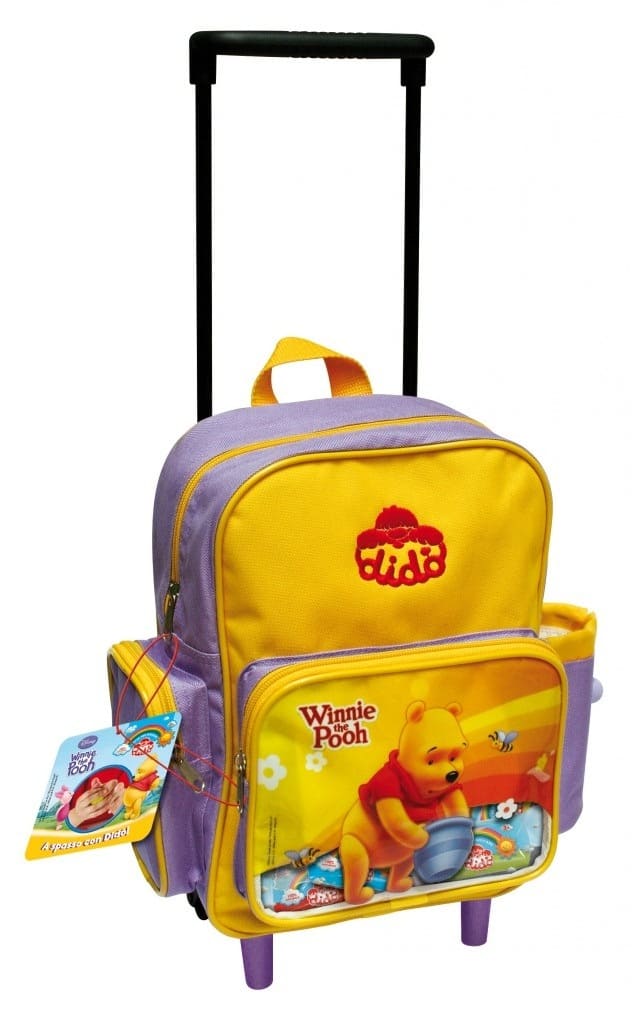 Il contenuto si può sbirciare dalla tasca frontale: 12 salsicciotti, un maxi cubo stampante, un mattarello, un coltellino e un maxi tappeto gioco, tutto l'occorrente per modellare storie fantastiche con protagonista il famoso orsetto.
L'utilità dello  zaino non finisce qui: può essere usato per portare anche le scarpette da ginnastica, la felpa o la merenda!
 CONTENUTO    12 salsicciotti, 1 cubo stampante, 1 maxi tappeto gioco, 1 coltellino, 1 mattarello.
Foto by Didò
Claudia Di Meglio