Land of Fashion presenta la fragranza LOF
Il gruppo Land of Fashion presenta "LOF", la fragranza esclusiva dei cinque Village firmata dall'eccellenza della profumeria italiana nel mondo, Tonatto Profumi Maison. Scopriamo le caratteristiche di questa fragranza e i dettagli di questo progetto molto interessante.
Land of Fashion presenta "LOF"
In occasione del lancio del nuovo mood "Italian Dolce Vita", il gruppo Land of Fashion inaugura un progetto sensoriale in linea con le caratteristiche del nuovo concept sposato dai cinque Village. Sara Sirocchi, Marketing Director di Mantova Village, dice a riguardo:
"Le ore dedicate allo shopping rimarranno nella memoria anche sensoriale dei nostri visitatori, andando ad aggiungere un valore emozionale alla visita stessa. Per la prima volta un network del settore diventa protagonista di un progetto creativo emozionale ed esclusivo. Teniamo molto a LOF, si inserisce in un percorso di brand rivoluzionario che vede Land of Fashion non solo come portale d'accesso alle eccellenze italiane ma a quello stile inconfondibile e tutto italiano che dai noi diventa esperienza multisensoriale, da vivere in sicurezza all'interno dei nostri Village e adesso anche da casa, grazie alla nostra nuovissima piattaforma".
Land of Fashion, la collaborazione con Tonatto Profumi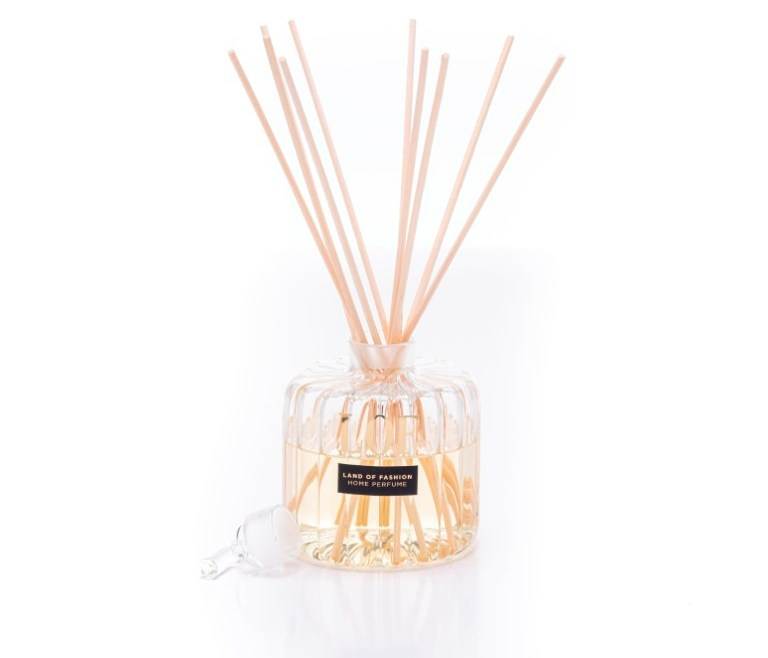 Il Gruppo Land of Fashion sceglie quindi di collaborare con una delle aziende italiane più celebri del settore, Tonatto Profumi. Tonatto Profumi è una maison di profumi torinese che rappresenta l'eccellenza della profumeria italiana nel mondo. Nato nel 2000, oggi il brand è uno dei leader nel campo dell'arte profumiera. Guidata da Diletta Tonatto, figlia d'arte, la Maison trova la massima espressione nelle Gallerie Olfattive di Roma e di Torino, aperte rispettivamente nel 2011 e nel 2015. In questi atelier è possibile scoprire tutte le fragranze della maison Tonatto Profumi, ma anche riscoprire l'arte, la musica, la letteratura ed il cinema tramite l'olfatto, stimolato con particolari installazioni olfattive. Dal 2002 la maison collabora anche con alcuni tra i più prestigiosi hotel al mondo, che hanno deciso di valorizzare i loro spazi con le fragranze Tonatto, tra cui il Park Hyatt di Milano ma non solo.
Scoprite anche i i profumi di Claudia Scattolini Fragrance Designer.
La linea LOF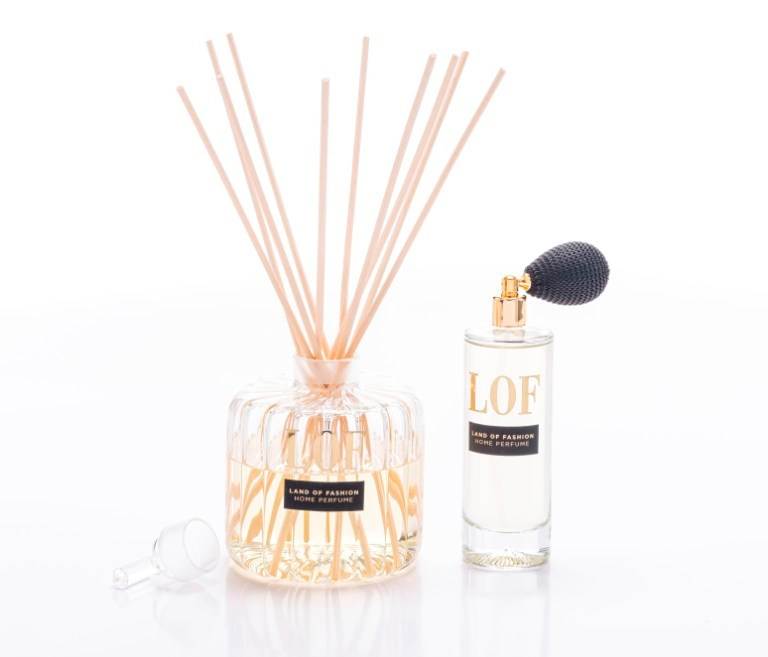 Ma com'è il nuovo LOF? Si tratta di una fragranza per interni italianissima che si apre con note che ci ricordano un'acqua di colonia senza tempo. Le sue note più interessanti? Il bergamotto e il neroli sono protagonisti in apertura con il vetiver. Seguono gli accordi frizzanti del pepe nero e delle spezie che rendono la profumazione decisamente unisex e aggiungono carattere. Infine ecco un bouquet di fiori bianchi, un tocco elegante e morbido che conquista immediatamente.
La linea sarà composta da un profumatore per la casa, un profumatore per ambienti e tessuti, un detergente mani e una crema idratante mani. Un flacone lusso realizzato artigianalmente caratterizza il profumo per la casa, proposto in vendita nella versione da 500 ml (euro 99) con bastoncini in rattan e ricarica. Il profumo per ambienti e tessuti invece è proposto in un flacone in vetro con erogatore spray, nella versione elegante da 100 ml (euro 359). Infine il detergente e la relativa crema idratante per le mani saranno disponibili in taglie da 250 ml.
Potremo sentire la nuova fragranza negli spazi comuni e all'interno dei servizi di tutti i villaggi sarà disponibile l'intera collezione di prodotti. La linea esclusiva sarà in vendita in tutti i Village, presso gli InfoPoint, e sulla piattaforma www.landoffashion.it.