Genaissance De La Mer, il nuovo The Concentrated Night Balm
Nella linea Genaissance de La Mer arriva una novità imperdibile, il nuovo The Concentrated Night Balm. La collezione più preziosa e lussuosa della gamma La Mer si arricchisce quindi di un altro tesoro imperdibile, un balsamo notturno studiato per riparare, idratare e nutrire la pelle. Ma vediamo nel dettaglio le caratteristiche della novità firmata La Mer.
Genaissance De La Mer, The Concentrated Night Balm
Se ancora non conoscete Genaissance De La Mer, è arrivato il momento di scoprire questa linea così speciale. Nacque dall'ispirazione di uno scienziato dei laboratori di ricerca Max Huber che scoprì i cristalli formatisi in un bicchiere di Miracle BrothTM. Anni dopo, arrivò la linea Genaissance de la Mer, una collezione innovativa e lussuosa ricca di referenze impedibili.
La linea si arricchisce quest'anno del nuovo e sontuoso Concentrated Night Balm, studiato per trasformare la pelle durante il sonno. Questo trattamento setoso e concentrato penetra infatti in profondità, rimpolpando la pelle con idratazione intensa e aiutandola a ricostruire collagene ed elastina in modo che si senta rassodata e compatta. Inoltre rafforza la barriera e distende linee sottili e rughe, minimizzando pori e macchie dell'età per una trasformazione profonda, notte dopo notte. Cosa chiedere di più?
Scoprite anche La Mer The Concentrate.
The Concentrated Night Balm: le caratteristiche
La notte è il momento in cui la pelle passa in modalità riposo notturno, rinnovandosi, rigenerandosi e riequilibrandosi. Il nuovo The Concentrated Night Balm è studiato per fondersi con la pelle e penetrare in profondità. I suoi effetti? Al risveglio la pelle è rimpolpata, idratata e ha un aspetto più fresco e disteso. Come è possibile? La ricchezza del Double Melt BalmTM avvolge la pelle in una confortevole sensazione di benessere, una dose di idratazione extra durante il sonno, quando la pelle è più predisposta alla riparazione, per conferirle luminosità e splendore.
I principi attivi
Fermenti di origine marina uniti a potenti attivi, vediamo nel dettaglio quali sono i principi che garantiscono questo risultato unico:
The Genaissance Ferment: creato con una rara alga rossa coltivata in modo sostenibile utilizzando la tecnologia più innovativa, The Genaissance Ferment aiuta la pelle ad aumentare la sua produzione naturale di collagene ed elastina. Associato alle lunghezze d'onda di luce naturale e infuso con oro 24 carati, questo fermento appositamente realizzato regala alla pelle un aspetto straordinariamente vitale.
Crystal Miracle Broth: il Crystal Miracle Broth è l'espressione più pura del leggendario elisir Miracle Broth TM di La Mer. Realizzato in piccoli lotti, aiuta il naturale processo di rinnovamento della pelle riparando i danni visibili che derivano dai fattori di stress ambientali e infonde nella pelle le energie benefiche del mare.
The Essential Amino Acid Ferment: l'Essential Amino Acid Ferment consente di potenziare il collagene naturale e l'elastina. La pelle si sente più compatta e appare più distesa e la sua funzione di barriera naturale viene rafforzata.
Lime Tea Concentrate: il Lime Tea Concentrate, l'ingrediente di protezione di La Mer, è un potente antiossidante che difende la pelle dall'invecchiamento e dai danni visibili dell'inquinamento.
La linea Genaissance De La Mer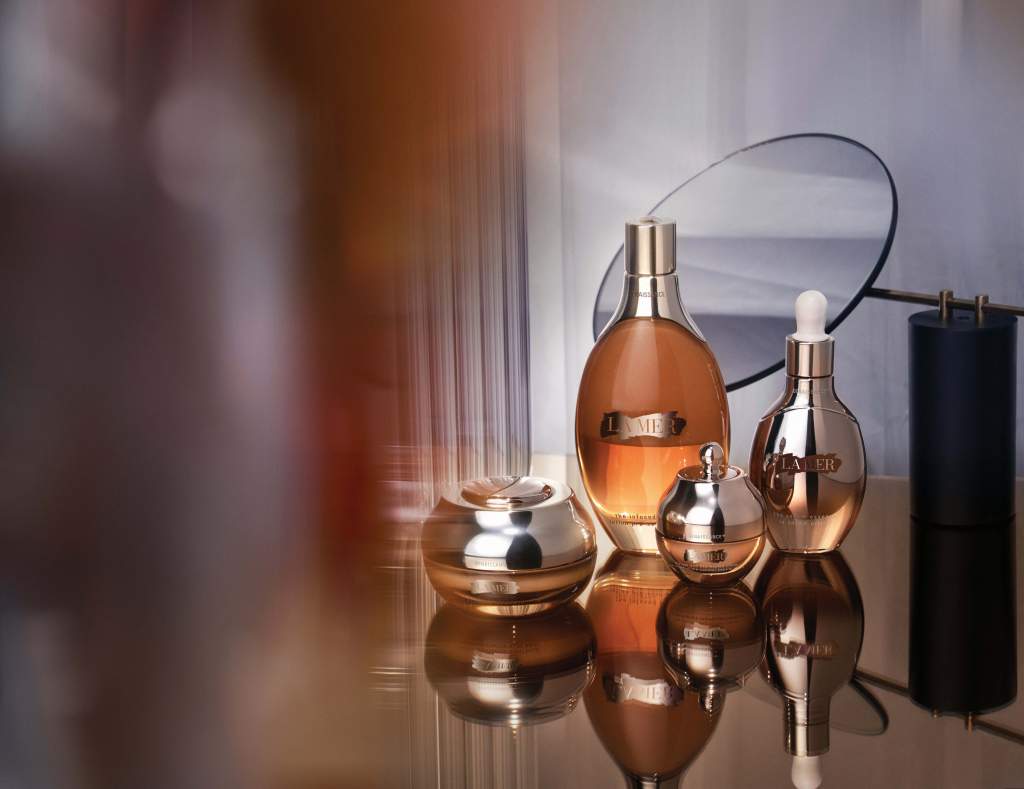 Vi ricordiamo che della linea fanno parte anche:
The Infused Lotion: idrata, ammorbidisce, raforza.
The Serum Essence: accelera la rigenerazione e migliora tutti i segni visibili causati dal passare del tempo.
Eye & Expression Cream: aiuta a superare visibilmente tutti i segni del tempo.
Il prezzo del nuovo Genaissance De La Mer The Concentrated Night Balm è di 530 euro, nel formato da 50 ml con applicatore.
Cosa ne pensate della novità firmata La Mer?