Colors of California festeggia i suoi 25 anni e lo fa con una nuova collezione di modelli originali ed unici!
In occasione del 25° anniversario, Colors of California presenta nella sua nuova collezione estiva tanti modelli unici ed originali, capaci di stupire e di spaziare tra stili diversi e complementari.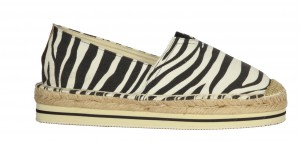 Le Espadrillas continueranno a dettare moda con le nuove proposte realizzate in leggero canvas impreziosito da inserti dorati, applicazioni di strass e dettagli di rafia ispirati al caldo sole estivo e al fascino delle lontane spiagge californiane. Modelli di tendenza, realizzati per chi ama essere sempre al passo con i trend e non vuole rinunciare ad un tocco glamour anche durante le calde giornate estive!
Come in ogni collezione Primavera Estate, anche per la prossima stagione non mancheranno le mitiche Jelly: coloratissime, allegre e profumate al cocco, sono declinate in tanti modelli diversi, uno per ogni occasione! Dalle ballerine alle flip flop, la nuova collezione sarà decorata con inserti in metallo e accessori divertenti come smile, corone, croci e teschi messicani, per uno look personalizzato e uno stile super cool e di tendenza.
Dopo il successo delle passate collezioni, anche per la Spring Summer 2015 Colors of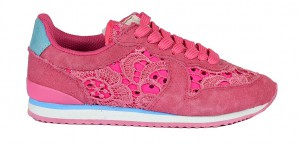 California propone le intramontabili Runnings, che si vestono di colori e fantasie nuove ed accattivanti: modelli reinterpretati e arricchiti con accessori unici ed esclusivi come pailettes multicolori, tessuti elastici, canvas stampati e cavallini dalle fantasie originali per uno stile sportivo ma al tempo stesso femminile che accompagnerà ogni passo nell'estate 2015. Leggeri, coloratissimi e decisamente originali, sono i modelli elastici, perfetti per le più giovani da sfoggiare in ogni occasione per valorizzare il proprio outfit.
Colors of California è il must have da non lasciarsi sfuggire per la prossima estate, irrinunciabile per tutte le shoes addicted che amano essere sempre al passo con le ultime tendenze: un brand in grado di soddisfare un pubblico sempre più vasto con un'ampia gamma di modelli e colori tra cui scegliere, per personalizzare il proprio look e renderlo unico e speciale!
Altra importante novità della prossima stagione saranno i nuovissimi ed esclusivi modelli realizzati in licensing  con Smiley: espadrillas arricchite di strass che riproducono l'allegra faccina, infradito con applicazioni sorridenti in smalto e strass e sneakers decorate con fantasie multicolor e tanti smiles allegri e divertenti che strizzano l'occhio all'estate e alla voglia di vacanze!