Montblanc presenta l'edizione limitata Patron of Art 2013 dedicata a Ludovico Sforza, Duca di Milano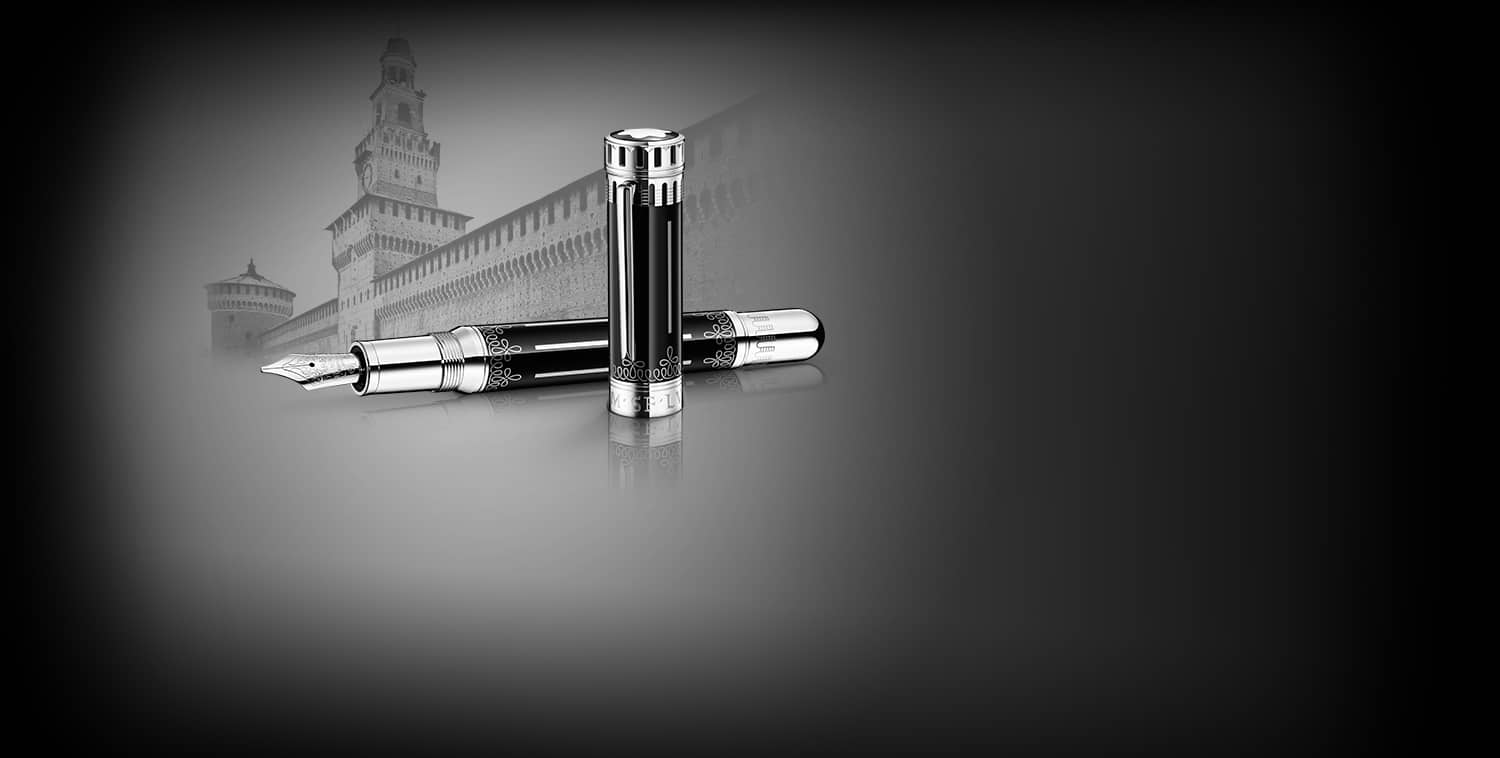 Ludovico Sforza, Duca di Milano,  ed il Rinascimento italiano vengono celebrati dalla Limited Edition Patron of Art 2013 di Montblanc con delle penne uniche e preziose, riservate a pochi fortunati collezionisti.
In occasione del "Montblanc de la Culture Arts Patronage Award", infatti, Montblanc realizza ogni anno una stilografica in edizione limitata, per rendere omaggio ai più importanti mecenati della cultura e dell'arte dei secoli passati, che meritano un ampio riconoscimento per il loro impegno e per i risultati ottenuti.
Due le tirature disponibili: l'edizione limitata a 4810 esemplari è caratterizzata da cappuccio e serbatoio in argento sterling 925 e lacca nera, pennino rodiato in oro massiccio 750 e intarsi in argento sterling 925.
La seconda e ancor più preziosa edizione, limitata a 888 esemplari, si differenzia dalla prima grazie a cappuccio e serbatoio in lacca blu traslucida, finiture e pennino in oro massiccio 750 ed emblema stella Montblanc in madreperla.
In entrambe le versioni sia il cappuccio che il cono presentano chiari richiami  all'architettura del Castello Sforzesco di Milano, ricordando nel dettaglio gli ornamenti della "Sala delle Asse" affrescata dal Leonardo Da Vinci. Le incisioni alla base del cappuccio sono ispirate al "Testone", una moneta d'argento coniata in onore di Ludovico Sforza durante il Rinascimento, mentre quelle sul pennino sono ispirate allo stemma degli Sforza come riconoscimento alla grande eredità culturale da loro lasciata.
Per info www. Montblanc.com
Claudia Di Meglio