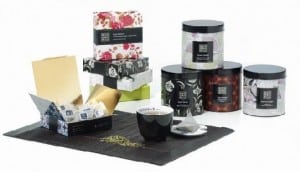 Se hai freddo, un te' ti scaldera'. Se hai dei bollenti spiriti, li raffreddera'. Sei sei triste, ti tirera' su di morale. Se sei eccitata, ti calmerà. – Gladstone, 1865. Ormai da centinaia di anni l'arte del te' ha un'influenza sulla societa' occidentale. Dal Giappone all'India fino ad arrivare in Inghilterra, il rinfrescante elemento del te' combinato con il tranquillizzante rituale che giace dietro alla sua lavorazione assicura la piu' rilassante tra le esperienze casalinghe. Una buona tazza di tè è da lungo tempo una parte vitale della classica giornata della maggior parte degli Inglesi, ed è cosi' essenziale per la nostra routine quotidiana da rendere complicato immaginare la nostra vita senza di essa. Sia che tu sia solito bere la tua tazza di tè di mattina, al lavoro o appena prima di andare a dormire, sai che una calda tazza di tè avrà sempre un effetto rigenerante. Rituals ha trascorso dieci anni perfezionando il suo te' e ora ti presenta il suo lussuoso rilancio delle sue fragranze piu' popolari. Ogni filtro di tè è stato creato con foglie della qualità più fine proprio per fornire un'esperienza assolutamente appagante. Le foglie di Rituals sono poste in unici filtri dalla forma piramidale per assicurarti un'infusione ottimale del sapore rinfrescante e della lorosua purissima fragranza. Raccolte in bellissimi contenitori da 50 filtri che faranno una meravigliosa figura in cucina, ognuna ha il suo design particolare ed è un oggetto o un regalo perfetto per un collezionista. Puoi anche scegliere di comprare ogni fragranza in scatole da 20 come ricarica,
ROSE WISDOM: INFUSIONE DI ZENZERO E ROSA – NUOVA FRAGRANZA Secondo la cultura Cinese, lo zenzero e pieno di potente energia Yang che riscalda e solleva il corpo, concentrandosi su stomaco e polmoni. E' anche stato usato in Cina per più di 2500 anni per curare il raffreddore e il mal di gola. Le foglie e i petali di rosa donano benessere ad un'alta temperatura ed aiutano ad alleviare i sintomi dell'influenza. Goditi un semplice momento di puro piacere con questa straordinaria e tranquillizzante miscela. Infusa con foglie di limone, verbena e arancia e radici di liquirizia per un sapore sofisticato e particolare.
SWEET GINKGO: MISCELA ALLE ERBE – NUOVA FRAGRANZA Riprenditi dopo una giornata faticosa con una delicata infusione di foglie di Ginkgo, citronella e liquirizia. Per secoli le foglie e i semi di Ginkgo biloba sono state usate nella medicina Cinese per migliorare la circolazione sanguigna. La fantastica citronella è riconosciuta come un efficace rimedio contro lo stress e provoca un sonno naturale. La citronella dà a questo tè un fresco sapore di agrumi che ricorda quello dello zenzero. Lascia che questa dolce miscela di scaldi prima di andare a dormire!
HAMMAM MIN: RINFRESCANTE TÉ VERDE ALLA MENTE – NUOVA FRAGRANZA La menta è famosa per rinfrancare lo spirito e calmare lo stomaco. Il salutare segreto del tè verde risiede nel fatto che è una fonte naturale di antiossidanti. Il tè verde allo stato naturale elimina le tossine e migliora il sistema immunitario. Dal momento che contiene sia menta verde e menta piperita, Hammam Mint necessita di solo due minuti per rilasciare il suo naturale sapore nell'acqua bollente. Ideale per coloro che hanno uno stomaco particolarmente sensibile o come stuzzichino dopo cena.
EMPEROR'S DREAM: RILASSANTE INFUSIONE ALLE ERBE Una rilassante miscela di erbe specificatamente selezionati e di alta qualità ch ti aiuta a migliorare l'equilibrio tra Yin e Yang. Secoli fa, il finocchio veniva già usato come digestivo naturale nell'antica India. Questa miscela un po' decadente mischia il finocchio con la fresca e rivitalizzante menta, purificando le foglie di olmaria e malva per offrire il più benefico dei sapori.
JASMINE DELIGHT: TÉ VERDE AL GELSOMINO Il dolce sapore del naturale fiore del gelsomino dà a questo tè verde ricostituente un sapore delizioso e delicato. Noto per la sua capacità di purificare il corpo e acutire la mente, il tè verde al gelsomino è una risorsa sicura e naturale di antiossidanti. Uno dei punti fermi di Rituals, risveglia il pieno sapore della foglia di tè nella convenienza di un unico filtro. Abbraccia il giorno che ti sta aspettando!
CAPE DELIGHT: ROOIBOS TÈ Un corposo té contenente foglie secche dei cespiglu di rooibos Africani. Questi forniscono a questo tè un sapore fine, ma sofisticato. Ricco di vitamine, minerali e antiossidanti, questo tè è privo di caffeina e perfetto da prendere prima di addormentarsi. Permetti semplicemente a Cape Delight di riposare per 4 minuti nell'acqua bollente e poi prenditi un momento per goderti questo tè speciale come preferisci.
EARL'S SECRET: EARL GREY TEA Un sofisticato e rinfrescante Earl tea Cinese, mescolato con un'infusione di naturali estratti di bergamotto. Questo té nero è ricco di elementi nutritive e di antiossidanti. Il fragrante frutto del bergamotto dà a questo tè il tipico aroma Earl Grey . Lascia che Earl's Secret riposi dai 3 ai 5 minuti perché rilasci la sua naturale fragranza.
KEEMUN LIME: BLACK TEA This energising Chinese Keemun tea is packed with actual lemon zest and lime oil. Lime is a natural source of Vitamin C, along with free radical fighting antioxidants; this is the perfect blend to kick start your day and get those energy levels flowing. Keemun tea is one of the most distinguished teas in China and perfect for people on the go!
KEENUM LIME: TÉ NERO Questo té Cinese assai energizzante è confezionato con veri aromi e oli di limone. Il limone è una fonte naturale di vitamina C, in aggiunta ad antiossidanti senza radicali; questa è la miscela perfetta per iniziare la tua giornata col botto e sparare al massimo i livelli di energia.
Keemun tea è uno dei più raffinati tè della Cina ed perfetto per le persone che vivono una vita intensa.